The cost of emotional investing can be severe. Traders stay in trades longer when they're sure a company they have an emotional attachment to will turn things around, even when all evidence is to the contrary.
We simply don't make good decisions when our emotions are running high, and the ups and downs of the market are more than enough to put you in a state where you're not making good decisions with your money. And the last thing you want to do is subject your money to the whims of your emotions.
That's not investing - that's gambling.
Last week, I told you that orders are one of the best ways to remove your emotions from your options trades.
Today, I'll show you a few more orders to help you maximize your returns and protect your investing capital...
Contingent Orders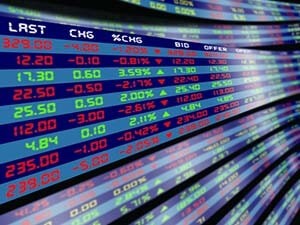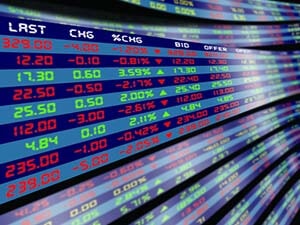 This too is an order type that allows for you to be elsewhere in your life tending to other things while still having some management control over your open options positions.
The basic premise with using a contingent order on an open options position is that you want to sell-to-close your options when a stock hits a specific price.
Let's say you own an October $40 Call option because Money Calendar showed you a historical accuracy of making an average six-point profit nine out of the last 10 years.
Let's say the price of the stock when you opened the options trade on it was $43.50. Add to that price the six points Money Calendar calls for, and the target price on the stock would be $49.50.
If you have an options risk graph, you can use that to anticipate the theoretical value of the option at that stock price. If you do not have the luxury of an options risk graph, then you can at least place an order to sell that option "contingent" upon that stock hitting $49.50.
You may not know exactly what the option price would be, but you know that is what you want/need based off the Money Calendar analysis.
You would place the order in your automated trading platform as an advanced order type, specifically a contingent order. You would set the contingent order price to trigger on the "last" - or the latest trade so far today - at "greater than or equal to" $49.50.
When the latest or last trade so far in the day (not the last trade of the day at market close) hits $49.50 or higher, the order to sell the October $40 Call will be executed. It will be executed as a market order because not even computers will know what the price will be ahead of time.
You can place a contingent order as a stop order as well. If you have a support price in mind for the stock, say $41.50, you can place a contingent order to close the trade contingent on the stock trading down to $41.50. It will trigger on the last price "less than or equal to" $41.50.
You can also place a contingent order based on time.
Join the conversation. Click here to jump to comments…
About the Author
Tom Gentile, options trading specialist for Money Map Press, is widely known as America's No. 1 Pattern Trader thanks to his nearly 30 years of experience spotting lucrative patterns in options trading. Tom has taught over 300,000 traders his option trading secrets in a variety of settings, including seminars and workshops. He's also a bestselling author of eight books and training courses.