Looks like Jack Dorsey may return as permanent chief executive officer of Twitter. Twitter co-founder Dorsey formerly served as Twitter's CEO from its inception in 2006 until his ousting by co-founder Evan Williams in 2008.
The Twitter stock price responded positively to the news by rising 3.42% mid-day Wednesday from its opening price of $25.94.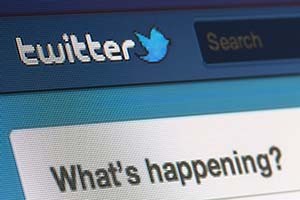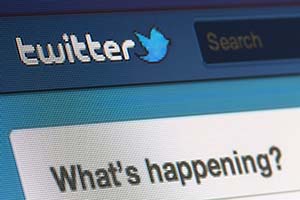 After former Twitter CEO Dick Costolo stepped down from Twitter Inc. (NYSE: TWTR) in July, Dorsey has served an interim role.
Dorsey is currently the CEO of Square, a financial processing service company. Twitter's board announced in June that it would only consider a candidate willing to make a full-time commitment.
The potential IPO of Square in the fall of 2015 leaves investors wondering if Jack Dorsey could handle both positions.
Questioning Dorsey's commitment is not a new theme. You see, New York Times reporter Nick Bilton wrote in his 2014 book "Hatching Twitter: A True Story of Money, Power, Friendship and Betrayal" how Dorsey would leave work early for fashion shows, yoga, and drawing classes.
Ultimately, Dorsey's lack of experience cost him his job. The then-30-year-old had a background in dispatching and programming. He did not have any experience running a company and was highly criticized for not having a clear vision as Twitter's CEO.
Sign up for SMS so you never miss special events, exclusive offers, and weekly bonus trades.
Nine years later, Dorsey finds himself back at the helm - potentially for the long term.
Jack Dorsey's history has led to comparisons between him and Steve Jobs. After Jobs was removed from his position as CEO of Apple Inc. (Nasdaq: AAPL), he became the leader of Pixar. He found himself as CEO of both companies in 1997.
Investors are focusing on the Twitter co-founder being able to handle two roles.
At Money Morning, we're looking at the bigger picture: Do these changes make Twitter a good stock to invest in?
Jack Dorsey's Vision for Twitter
The chief critiques of Dorsey's early days were largely based around a perceived lack of vision.
In hindsight, the criticism Dorsey received was unwarranted. Twitter was not in the same position for monetization in 2006 that it is today. Keeping the site up and running was one of Dorsey's main concerns.
Pingdom, a service that provides data for the uptime and downtime of websites, reported Twitter amassed a 98% uptime in 2007. Uptime is vital for user retention. Wall Street didn't pay attention to the better uptime performance.
Wall Street wanted to see profitability.
Now with downtimes far and few between, Dorsey can center his focus on driving revenue growth.
But that leads to one big reason why Twitter's interim CEO may not succeed...
Why Twitter Interim CEO Jack Dorsey Could Fail