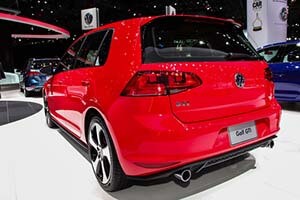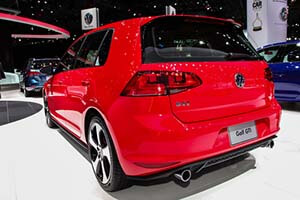 The VLKAY recall cover-up, now known as "Dieselgate," just might be worthy of another title: The "worst auto industry recall cover-up of all time."
In 2013, the nonprofit International Council on Clean Transportation learned about Volkswagen AG's (OTCMKTS ADR: VLKAY) "defeat device." Complex algorithms allowed the device to detect when a diesel VW model was being subjected to emissions testing. It would then "switch" from low emissions to high efficiency output - essentially quelling the parts of the emissions control responsible for dirtier effusions.
Otherwise, the device remained inactive - allowing harmful diesel emissions to spew forth at levels way beyond the U.S. regulatory limit.
The ICCT, a nonprofit research group on clean transportation standards, tested VLKAY vehicles under actual road conditions, as well as in laboratories on "rolling roads" (essentially, large treadmills for cars that test their torque, power, and exhaust output).
All the diesel VW models failed. Levels of nitrous oxide emissions were 15 to 35 times higher than acceptable.
On Sept. 3, VW acknowledged that 11 million diesel cars had been designed with the "defeat device" active. The company has since set aside $7.3 billion for repairs, but that may not be enough, reported Forbes on Sept. 27.
While the Volkswagen recall cover-up may have inconvenienced more people in the world than any other auto industry recall in history, it has not been directly linked to any fatalities....yet. (The resulting pollution and whether or not it contributed directly to owners' health issues isn't easy to quantify.)
However, that wasn't the case with some of these other worst auto industry recall cover-ups in history...
Four More Shocking Auto Recall Cover-Ups
Shocking Recall Cover-Up No. 2: On Feb. 7, 2014, General Motors Co. (NYSE: GM) recalled 800,000 cars worldwide to correct an ignition switch defect. Further complaints pushed the company to expand the recall to more models. By roughly halfway through the year, on June 30, GM had already issued 45 recalls in 2014 that included nearly 28 million cars worldwide and 24.6 million in the United States.
The core issue was that the ignition switches could slip out of the "on" position and cut power to the engine. This would also turn off airbags.
Today, 51 deaths have been linked to the bad ignition switches. The total number of injury claims stands at 4,180.
What's worse is GM knew there was a problem with the ignition switches, but attempted to hide it from the public...
General Motors documents came to light on March 12, 2014, that showed the company had known about the problem as early as 2001. Engineers had found ignition switches on Saturn Ions could turn themselves off. And later in 2005, GM engineers proposed to fix the issue, saying it was affecting the Chevy Cobalt model as well. Management ignored this offer.
Meanwhile, the National Highway Traffic Safety Administration (NHTSA) - a government watchdog that oversees auto safety and studies vehicle defect trends - was alerted to GM's faulty ignitions in 2007.
But it did nothing.
Shocking Recall Cover-Up No. 3: Honda Motor Co. Ltd. (NYSE ADR: HMC) trimmed its fiscal year 2015 earnings by 6.5% on Jan. 30, 2015, setting aside $425 million to cover costs related to quality. Included in this sum was the replacement of faulty airbags made by auto safety producer and supplier Takata Corp. (TYO: 7312). Other car companies affected include Nissan Motor Co. Ltd. (OTCMKTS ADR: NSANY), BMW AG (ETR: BMW), Ford Motor Co. (NYSE: F), and Toyota Motors Corp. (NYSE ADR: TM).
Takata was able to cover up its airbag debacle for a short while by settling claims out of court one by one. But deaths and injuries continued to mount - so fast that safety advocates have stepped in to issue a warning that older Honda models are more likely to have Takata's faulty airbags.
When deployed, the airbags shot metal into drivers. In 2010, the front seat airbags burst in a woman's 2001 Honda Civic and shot shrapnel into her carotid artery. The woman was able to stop the bleeding but suffered serious health problems after the event.
As of Jan. 18, 2015, six deaths and 30 injuries have been linked to Takata airbags.
Approximately 17 million vehicles total were recalled in the United States (mostly Honda) and 24 million worldwide. On Jan. 31, 2015, a second recall was issued in the United States for "follow up" work on 2.1 million Hondas, Chryslers, and Toyotas. This recall involved airbags that deployed for no reason.
Shocking Recall Cover-Up No. 4: On Nov. 2, 2009, Toyota Motors Corp. recalled 12 million vehicles worldwide for a defect involving floor mats that entrapped accelerator pedals. Among the faulty models were Avalons, Camrys, Highlanders, Matrixes, Tundras, Priuses, Lexuses, and Pontiac Vibes.
The first known case of the defect dated back to 2007, when a man called 911 and said his Lexus would not slow down. The man had his entire family in the car, and they were approaching an intersection. The call ended when the car crashed, killing everyone inside.
On Jan. 21, 2010, Toyota began another recall in response to several complaints that accelerator pedals were also sticking. After the second issue came to light, Toyota misled consumers to believe that certain models were not in need of repair when they actually were.
A total of 89 people were killed and hundreds injured because of the faulty pedals.
Shocking Recall Cover-Up No. 5: In August 1977, Mother Jones writer Mark Dowie exposed Ford Motor Co.'s neglect of a defect in the Pinto's fuel tank that caused the car to explode on impact. The magazine ran the article "Pinto Madness." The piece claimed "for seven years, the Ford Motor Co. sold cars in which it knew people would needlessly burn to death."
When told of the problem, Ford executive Lee Ioccoca acted fast... to cover it up. Though the company owned the patent to a much safer gas tank, it would cost $200,000 to put in the new factory machinery.
So Ioccoca and other top Ford officials went forward with selling the faulty Pintos. They then lobbied against new auto safety standards being set in Washington. In fact, they were able to stall a government safety standard that would have required the company to change the Pinto's gas tank.
About 500 deaths resulted from the Pinto's faulty fuel system.
Find us on Twitter @moneymorning.
The Carl Icahn Report Legitimizes Donald Trump's Tax Plan: Carl Icahn released a report on income inequality recently that contained several pointed criticisms of U.S. tax policy. The paper also closely matched GOP presidential front-runner Donald Trump's tax proposal. This proves one thing: that Trump is indeed a political force to be reckoned with...
Here Are 10 "One-Click" Ways to Earn 10% or Better on Your Money Every Quarter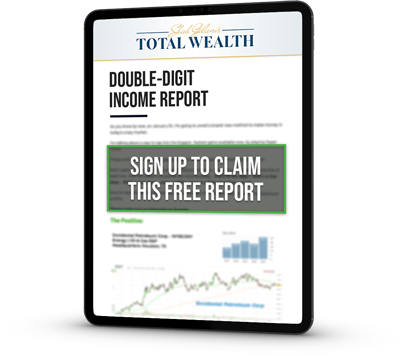 Appreciation is great, but it's possible to get even more out of the shares you own. A lot more: you can easily beat inflation and collect regular income to spare. There are no complicated trades to put on, no high-level options clearances necessary. In fact, you can do this with a couple of mouse clicks – passive income redefined. Click here for the report…