The DuPont stock price jumped more than 12% to $57.96 today (Tuesday) after Chairwoman and CEO Ellen Kullman announced she will retire from the company on Oct. 16.
E I DuPont De Nemours & Co. (NYSE: DD) gave no reason for Kullman's abrupt departure. She has been with the company for 27 years. But Kullman's exit coincided with DuPont's lowered earnings outlook for the year.
DuPont reduced its FY2015 earnings per share (EPS) outlook on Monday from $3.10 to $2.75. Analysts had previously projected EPS of $3.19. The company cited a strong dollar versus emerging market currencies and weak agriculture markets for the revision.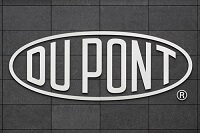 DuPont's uninspiring guidance has prompted activist investor Nelson Peltz to get involved.
In May, Kullman defeated Peltz's efforts to gain seats on DuPont's 12-member board of directors. A board seat would have better positioned the billionaire investor to push for changes, like breaking up the company. That's a move that Peltz has said would boost the DuPont stock price. Peltz currently has a 2.7% stake in DuPont stock.
DuPont's board has already begun looking for a full-time replacement for CEO. In the meantime, Edward Breen, a current member of the DuPont board of directors, will step in as interim chairman and CEO.
Breen's resume shows he is adept at overhauling companies. He was CEO of Tyco International from 2002 to 2012, where he oversaw two breakups of the company. Emerging from the breakups were Covidien Plc., bought by Medtronic Plc. (NYSE: MDT) in 2014 for $42.9 billion. Other spin-offs include TE Connectivity Ltd. (NYSE: TEL) and ADT Corp. (NYSE: ADT), as well as the merger of Tyco Flow Control with Pentair Ltd.
Even despite today's 12% gain, the DuPont stock price is still down more than 23% in 2015.
And now the company is accelerating its plan to boost the DD stock price...