All over social media there are numerous quizzes and surveys that ask you to go through it to find out what your spirit animal is, what your ideal man/woman is, what your favorite pet is, which superhero you are…
But here's one that's much more interesting and useful!
When it comes to trading, determining what type of trader you are will help dictate what types of trading strategies you use and how often you use them.
The good news is, it's pretty easy to figure out what kind of trader you are. In fact, it's almost as easy as taking a quiz on social media… except it can be a lot more lucrative too.
Today, I'm going to tell you how to determine what kind of trader you are, and why it's absolutely crucial to your success in the markets…
Start with Three Simple Questions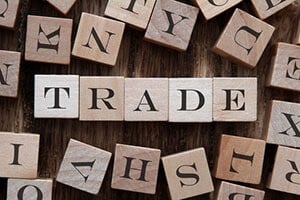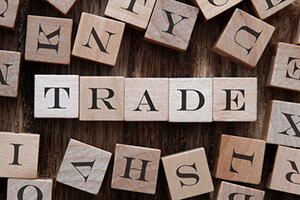 If you are a beginner, you may think you don't know enough about trading to determine what type of trader you are. But not to worry – there are people who have been trading for years who, if you held their feet to the fire, would be hard-pressed to give a definitive answer.
Of course, your type may very well evolve over time as you trade and discover new strategies, and you may find yourself morphing in and out of trader types until you figure out which type suits you best.
So how do you know what kind of trader you are? All you have to do is answer three simple questions.
Are You a Discretionary Trader or a Rules-Based Trader?
Rules-based traders adhere to a set of rules about how they will conduct each trade. How and when to enter, when to take profits, and how and when to exit are all predetermined by their rules-based approach. Now, these systems do not account for ever-changing market conditions, but they do allow traders to remove themselves – and their emotions – from the decision-making process. If the criteria of the rules-based approach are met, a trade is executed no matter what.
Discretionary traders do not throw rules out the window entirely – in fact, many of them have predetermined entry and exit strategies, but those strategies may be contingent upon subjective criteria. Discretionary traders may be using decades-old chart patterns to enter and exit their trades, but how they interpret those stock charts is completely subjective. Discretionary traders allow themselves a certain amount of discretion – hence the term – when making trades, rather than leaving every decision up to a rules-based approach.
That will help you determine what strategy or strategies you will focus on and the amount of time you will need to spend on finding and managing these trades, so you will know ahead of time how long you can expect these trades to take.
Are You a Directional or Non-Directional Trader?
If you're interested in trading securities that move up or down, you're a directional trader.
Directional traders assess the direction of the broader markets or individual securities and then trade accordingly, taking long positions on securities they believe will go up in price and short positions on securities they believe will go down in price. Directional traders can make great use of options, as they don't need to wait for a stock to move in order to capture big profits.
But what if you don't need the stock to move?
Join the conversation. Click here to jump to comments…
About the Author
Tom Gentile is one of the world's foremost authorities on stock, futures and options trading.
With more than 25 years' experience trading stocks, futures, and options, Tom's style of trading systems and strategies are designed to help individual investors propel themselves past 99 percent of the trading crowd.