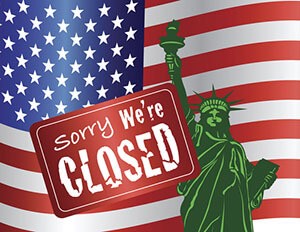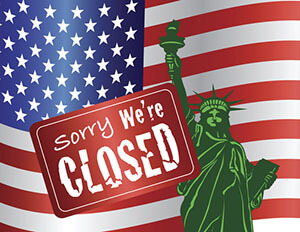 A government shutdown last week would've been the 13th in all U.S. government shutdown history.
It was narrowly avoided when a stopgap measure passed through Congress just hours before the Sept. 30 midnight deadline.
But this was only a temporary solution - the shutdown still looms...
You see, the stopgap legislation finances the government through Dec. 11. That provides extra time to negotiate a more wide-ranging budget deal that would carry past the 2016 presidential election. Largely at issue is a fight over federal funding for nonprofit Planned Parenthood due to its practice of supplying aborted fetus tissue for scientific research.
Now Congress and U.S. President Barack Obama have 65 days to reach a resolution - otherwise, a government shutdown will happen right as we enter into the holiday season.
"The American people deserve far better than last-minute, short-term legislating," Obama administration spokesman Josh Earnest said in pressing for a broader, longer-lasting budget deal.
"It is to my great dismay that we are at this point again, requiring a temporary Band-Aid to buy us time to do our duty," chairman of the Appropriations Committee Rep. Hal Rogers (R-KY) said.
Funding gaps like this didn't used to lead to government shutdowns. But in 1980, former U.S. President Jimmy Carter requested opinions from then-Attorney General Benjamin Civiletti on the Antideficiency Act as it pertains to a funding gap.
Civiletti stated that all government work must stop if Congress does not agree to pay for it - and that's where these shutdowns all began. (He later issued a second opinion that said "essential" government services could continue even in the absence of a spending bill.)
Since 1980, there have been 12 government shutdowns.
Here's a look at U.S. government shutdown history...