The GoPro stock price has fallen more than 51% since mid-June. For some stocks, such a plunge is actually a flashing "Buy" signal - shares trade at a bargain, and whatever drove the stock price down stops being a bearish factor.
So this means many investors are now asking us "should I buy GoPro stock?"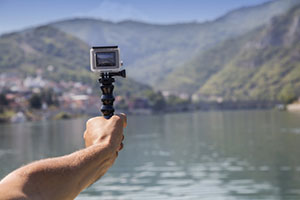 For the answer, we turned to Money Morning Chief Investment Strategist Keith Fitz-Gerald. He's a 34-year seasoned market analyst and professional trader with a specialty in global markets.
Right now, GoPro Inc. (Nasdaq: GPRO) trades just above $30 per share. While many on Wall Street say that's a bargain for GPRO shares, Fitz-Gerald disagrees.
In fact, he says the GoPro stock isn't worth more than $15 per share. And the rise we saw in the GoPro stock price to a high of $98.47 in October 2014 was nothing more than media-fueled speculation.
"Driven by hype and very clever investment banking, stocks that are breathlessly celebrated by Wall Street often have terrible fundamentals and little or no promise of ever enriching anybody except their founders and early VC investors," Fitz-Gerald said. "Yet they rise like a rocket after their initial public offering, luring millions of investors to their financial demise."
Take GoPro stock for instance. After pricing at $24 through the IPO, shares skyrocketed 266% in less than four months.
When readers asked Fitz-Gerald then "should I buy GoPro stock," he advised against it, and said a crash was coming.
Since October 2014, the GoPro stock price is down almost 70%...
Even though GoPro stock looks affordable to some Wall Street pundits, Fitz-Gerald says this is still not a stock to buy now.
However, there's still a way to play GoPro stock for profit today, even though it's not going up...