Preconditioned to "buy the dips" and capitalize on special situations, millions of investors have picked up shares in Volkswagen AG (OTCMKTS ADR: VLKAY) with the hope of making a killing on the rebound.
I think that's a mistake.
No doubt special situations can create huge profits, but what's happening now with VW stock is very different and poses special risks other "turnarounds" don't.
We're going to talk about that today and, while we're at it, take a quick look at the trade recommendation I gave you last week to play the situation.
It's returned 15% in just eight trading sessions and is primed for a whole lot more in the months ahead.
How much more?
Nobody knows for certain, but taking our cue from other winning recommendations like Raytheon, Altria, and FleetCor, which I've recommended over the years under similar circumstances, there's clearly double or even triple-digit profit potential.
Here's what you need to know.
Newly Designated VW CEO Hans Dieter Poetsch Agrees with Us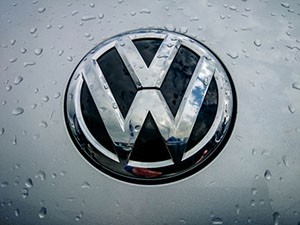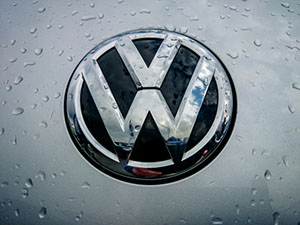 I minced no words when the VW emissions scandal broke, calling the situation "an extinction-level event." Others didn't see it that way, and I got my fair share of emails from those who thought I was being too harsh.
Now, millions of investors are coming around as the plot thickens and more information comes to light about just how damaging the situation actually is.
Two engineers, Ulrich Hackenberg, Audi's chief engineer, and Wolfgang Hatz, a Porsche Formula One engine whiz, are being painted as possible culprits. They were "under pressure" to come up with a viable solution for strict U.S. markets, goes the story.
Call me crazy, but that sounds like lawyers in overdrive who are going to try to position the engineers as hardworking good guys who simply took a wrong turn in the pursuit of continued excellence. It's a feeble attempt - in my opinion - to deflect potential damage away from VW itself.
Ultimately, though, it won't work, and I think VW's new CEO Hans Dieter Poetsch knows it.
The company took out full-page advertisements in German newspapers like Wel am Sonntag last week, pleading for support and trust because the company's diesel-emissions scandal is an "existence-threatening" crisis for the company.
Never mind the "who" here. It's the "what" that matters.
The VW scandal affects more than 11 million vehicles around the world, and there's no way to know how much money will be required to pay the resulting regulatory penalties, let alone how much money will be sucked up by lawsuits.
And that's what makes the VW situation different.
Normally special situation plays are based on a single event or premise that's both containable and assessable. So you know going in what the downside is before you worry about the upside.
The Concordia disaster in Italy is a good example. Investors knew relatively quickly what the liability would be for Carnival Cruise Lines, a subsidiary of Carnival Corp. & Plc., a point noted by George Young, a partner at Villere & Co.
In this case though, you cannot calculate the downside because it's completely unknown. So any upside growth potential that would otherwise be a factor is irrelevant.
Join the conversation. Click here to jump to comments…
About the Author
Keith is a seasoned market analyst and professional trader with more than 37 years of global experience. He is one of very few experts to correctly see both the dot.bomb crisis and the ongoing financial crisis coming ahead of time - and one of even fewer to help millions of investors around the world successfully navigate them both. Forbes hailed him as a "Market Visionary." He is a regular on FOX Business News and Yahoo! Finance, and his observations have been featured in Bloomberg, The Wall Street Journal, WIRED, and MarketWatch. Keith previously led The Money Map Report, Money Map's flagship newsletter, as Chief Investment Strategist, from 20007 to 2020. Keith holds a BS in management and finance from Skidmore College and an MS in international finance (with a focus on Japanese business science) from Chaminade University. He regularly travels the world in search of investment opportunities others don't yet see or understand.