The Alibaba stock price has climbed 15.3% in October and is up another 2.9% today (Thursday) after the company released a letter to shareholders reassuring them of the company's growth prospects.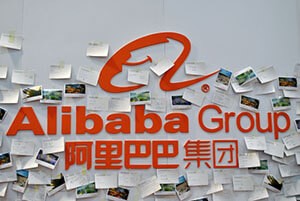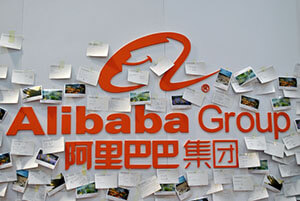 Alibaba stock investors are worried about slowing revenue growth from the Chinese e-commerce firm, plus trouble with China's economy. Alibaba Group Holding Ltd. (NYSE: BABA) stock is down roughly 45% since it soared out of the gate following its IPO. BABA shares hit a high of $120 a share in November 2014 and now trade near $68.
Today, Alibaba Chairman Jack Ma's letter addressed those bearish concerns.
"Recently, signals of China's economic slowdown have triggered widespread concern and, I believe, overreaction around the world," Ma wrote. "I do not agree with the notion that consumption will decline as economic growth slows. It is inaccurate to think that the slowdown of the Chinese economy means that Chinese people are unwilling to spend."
China's stock market crash in August also presumably dealt a black eye to Alibaba stock. Between July and August, the Shanghai Stock Exchange fell more than 43%. That sent shockwaves through all Chinese stocks as U.S. investors panicked. Major Chinese stocks like Baidu Inc. (Nasdaq: BIDU) and JD.com Inc. (Nasdaq: JD) have fallen 33% and 28% since June.
Ma also pointed out how Alibaba isn't a one-trick pony. While it is the biggest e-commerce company in China, it's focused on more than just e-commerce.
"Our key priorities for the next decade will be globalization, development of the rural economy and big data," Ma said. "At this historic time, Alibaba Group must embrace change, invest in change and drive change."
That statement reiterates what Money Morning Executive Editor Bill Patalon has been telling readers since before the Alibaba IPO.
Alibaba is a becoming a global force. And that's one of the reasons we're still so bullish on the Alibaba stock price...