Daily fantasy sports company DraftKings Inc. has exploded in popularity since 2011, and investors are now waiting for the DraftKings IPO date.
While no official DraftKings IPO date has been set, a 2016 IPO is a possibility now that the company has been valued over $1.2 billion.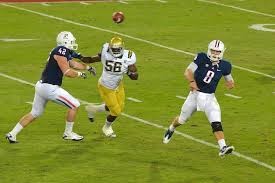 But the DraftKings headlines this week have focused on the daily fantasy sports scandal, not the IPO. The scandal erupted this week when a midlevel DraftKings employee with "insider information" won $350,000 on rival site FanDuel.
Now, DraftKings CEO Jason Robins and FanDuel officials have called on all industry members to quickly address the matter. New York Attorney General Eric Schneiderman has also launched an investigation into both DraftKings and FanDuel.
DraftKings and FanDuel have been vying for the top spot in the popular daily fantasy sports industry. According to Eilers Research, the industry is expected to top $2 billion in revenue by 2020.
"Those two companies have raised more money in the past year than in the history of the fantasy sports industry combined," Paul Charchian, president of the Fantasy Sports Trade Association, said in late 2014.
DraftKings has only been around since 2011, but it was already included in this year's CNBC Disruptor list. When asked about taking the company public, Robins said on the network's "Mad Money" segment that an IPO was not on the radar.
Still, going public looks like the next logical step for DraftKings even amid the scandal. The company has already raised $426 million with a valuation north of $1.2 billion.
And even if the DraftKings IPO date is delayed into late 2016, it's likely to be one of the biggest initial public offerings of the year. Here's what you need to know...