News of the Bill Gross lawsuit against Pacific Investment Management Co. (PIMCO) broke Thursday evening.
Here are the details…
Allegations in the Bill Gross Lawsuit Against PIMCO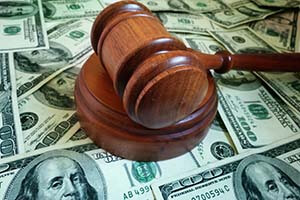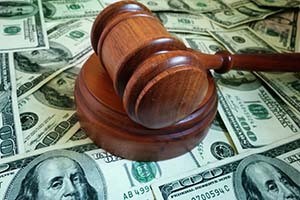 Gross earned his nickname, the "Bond King," when he co-founded PIMCO in 1971 and was subsequently responsible for its assets. The firm is one of the world's largest bond fund managers, with $1.5 trillion in assets under management.
Just over a year ago on Sept. 26, 2014, Gross left PIMCO. He is now suing it for "hundreds of millions of dollars."
The lawsuit alleges PIMCO wrongfully terminated Gross, breaching a written contract in the process. He was expecting a bonus of about $250 million last year – the bulk of that amount due in the latter half of 2014. But because he left the company just a few days prior to the end of 2014's third quarter, PIMCO refused to pay him.
Gross claims this loss of funds amounted to damages of $200 million.
So he left… loudly…
The famous financial manager's departure shook the bond market. Investors started accelerating withdrawals from the firm's Total Return Fund. In April 2013, PIMCO reported $292 billion under Gross' management. By the end of September 2014, however, when Gross bid the company adieu, it reported a paltry $95.5 billion.
Of course, with monumental news like Gross suing his former legacy firm, op-eds popped up on every corner of the net.
On one hand, there are skeptics who suspect ulterior motives behind the Bond King's legal actions; on the other, many support a Bill Gross lawsuit.
One blogger compared Gross' allegations to a Shakespearian plot. Still others think his case is necessary in clearing his name. Plus, if he wins, he has promised to donate the money to charity, reported Bloomberg Business. That couldn't be a bad thing, right?
We'll let you decide for yourself…
3 Compelling Takes on the Bill Gross Lawsuit
Bill Gross Lawsuit Opinion No. 1: Columnist Brook Masters at Financial Times wrote that Gross will rue the day he took on PIMCO in this monumental law suit. She believes it's an attempt to rewrite history using the courts as his ledger.

You see, Masters suspects Gross wants investors to know his departure a year ago had nothing to do with his management style or the fact that returns had fallen. Instead, Gross wants to redirect investors' eyes toward his former colleagues, who ousted him to continue with a new, higher-risk trading agenda.

But this plan can work both ways, the Financial Times writer states. And PIMCO can afford stellar attorneys as well. Though the company hasn't fired back with any accusations against Gross yet, Masters believes that another side of the story will be exposed, and Gross won't come out looking like the hero he wants to be.
Bill Gross Lawsuit Opinion No. 2: Dan Eaton, an attorney and ethics professor at San Diego State University, stated on CNBC this morning, "Being forced out of a job… is not illegal. Mr. Gross also will have to show that PIMCO breached an implied or express contractual duty or some basic public policy by forcing him out as the company did."

Eaton goes on to admit that he, too, doesn't believe the lawsuit is legitimately for payoff; it's for publicity. He believes Gross just wants an opportunity to tell his tale, compelling those who wronged him to publicly justify their actions.
Bill Gross Lawsuit Opinion No. 3: Finally, ThinkAdvisor stuck up for Gross yesterday, reminding readers that, toward the end of his tenure, the billionaire bonds investor just wanted to prep another colleague to be his successor and ride out the rest of his career. This colleague, however, wanted to focus on high-risk derivative investments. Gross didn't particularly like this idea, but he proceeded with the succession plan anyhow.

Later, when Gross attempted to intervene with the new colleague's practices, the rift emerged. From this point, he was slowly pushed out by his replacement and managerial equals. Indeed, Gross does have evidence of press leaks made by his colleagues filled with false information, reported The New York Times on Oct. 8. When he delivered an ultimatum that the guilty colleague leave the firm, he was ousted instead. Gross just wants to clear his name.
Find us on Twitter @moneymorning.
It's a Big Act: The star of the Hillary Clinton-Wall Street farce herself, Democratic presidential candidate Hillary Rodham Clinton, announced plans to crack down on Wall Street on Thursday, Oct. 8. The former secretary of state is expected to fully outline how she intends to accomplish that goal… by talking out of the side of her mouth…