We don't usually think of the European energy sector as being the testing ground for a genuinely new energy investment initiative. But that may be changing… and fast.
Over the past two weeks, word has emerged that moves toward energy efficiency are now the new darlings of European investment houses. As Clare Anne Taylor wrote for CleanTechnica late last week, "Energy efficiency is the new black."
So what's holding the banks back from piling in en masse? The problem hardly seems to be raising the funds. Rather, the stumbling block is on the other end of the pipeline.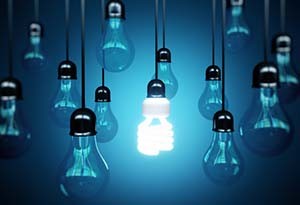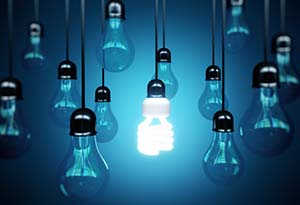 Here's what's holding back investments… how this barrier can be demolished… and how this development will affect everyday investors…
What's Holding Energy Efficiency Investments Back
The obstacle checking these investments is simply this: Doable projects are just not available.
As Taylor noted in her Oct. 1 article:
"In theory, it's never been so easy to access finance for energy efficiency. Germany's public investment bank, KfW, committed a total of €16 billion [$18 billion] to energy efficiency in 2013, and the European Investment Bank (EIB) provided €2.1 billion across the European Union. France's Caisse des Dépôts committed €453 million to energy efficiency in 2012 and the United Kingdom Green Investment Bank provided €181 million. Green investment banks are also being established (and have energy efficiency as a target sector) in Malaysia, South Africa, Australia, Japan, the United Arab Emirates, and the United States. Many energy efficiency funds exist at national and regional level across Europe and are set to be boosted by a whopping €38 billion via the European Structural and Investment Funds allocation to the low carbon economy between 2014 and 2020. In 2012, global energy efficiency investments across all sectors totaled $310 billion, representing a very significant and growing market opportunity for investors and businesses.
"Leading financial institutions are increasingly aware of the opportunities. According to Urs Rohner, Chairman of Credit Suisse Group AG, 'Our research demonstrated that Europe can probably save another 10 to 15% of energy by 2030 with appropriate energy efficiency measures with no negative impact on economic growth. We therefore believe that more efficient energy will have double benefits, to Europe's environmental and economic growth targets.'"
Yet investment funds and environmentally oriented banking institutions are still awaiting a clear focus on the project side.
Much of this is because, while in principle efficiency is an obvious advantage, separating it from developments that emphasize primarily a particular alternative or renewable source such as solar or wind power is proving difficult.
The Entire Energy Sector Must Be Considered
Now, there is certainly nothing wrong with pushing a renewable alternative as a more efficient utilization of energy delivery. But again, there's another stumbling block here: While solar or wind projects are emerging in greater numbers in Europe, they are also requiring huge outlays to connect to existing grids and delivery networks.
The greater need is found in addressing efficiency considerations from the entire energy sector – both new and traditional sources.
Join the conversation. Click here to jump to comments…
About the Author
Dr. Kent Moors is an internationally recognized expert in oil and natural gas policy, risk assessment, and emerging market economic development. He serves as an advisor to many U.S. governors and foreign governments. Kent details his latest global travels in his free Oil & Energy Investor e-letter. He makes specific investment recommendations in his newsletter, the Energy Advantage. For more active investors, he issues shorter-term trades in his Energy Inner Circle.