The price of gold hit a seven-week high today (Monday) as investors believe the U.S. Federal Reserve will delay its first interest rate hike in nearly a decade until sometime in 2016.
The price of gold was up $10.40 at $1,166.20 an ounce in New York trading Monday morning. It hit an intraday high of $1,169.00 earlier in the session.
Worries of a U.S. interest rate hike have weighed on the price of gold the last two years. When a 2015 rate hike looked likely this summer, the price of gold fell to a five-and-a-half-year low. But dovish Fed comments from the FOMC's September meeting have pushed back rate increase expectations into 2016. And that has acted as a catalyst for gold prices this month.
Minutes from policy makers' September meeting cited uneven U.S. growth and worries of a global slowdown for keeping interest rates low. The U.S. central bank has kept interest rates near zero since the 2008 financial crisis.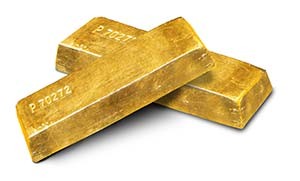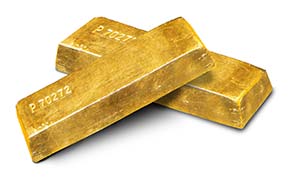 The Fed could still raise rates this year, but that's "an expectation, not a commitment," Fed Vice Chairman Stanley Fischer said Sunday to the Group of 30, a private-sector organization. Should the global economy drive the U.S. further off course, that expectation is expected to change, Fischer explained.
Even though emerging market officials and others are prodding the Fed to hike rates, Fischer said the United States would proceed carefully.
"The Fed indicated that weakness in the global economy caused its participants to vote against a rate hike," Money Morning Resource Specialist Peter Krauth said Friday. "But if that weakness persists, it could keep the Fed from any kind of significant rate increase for some time."
"And that could continue to bolster gold and gold equities and send prices higher," Krauth continued. "After four years of correcting and forming what looks like a double bottom around the $1,100 mark, gold seems ready to resume its long-term secular bull market."
And as the price of gold climbs, more and more investors are buying into the precious metal...