When you just look at share price, Netflix stock is one of the most expensive trading on the market today.
Netflix shares rank No. 240 among the most expensive stocks that trade in the United States, according to Finviz. The Netflix stock price has climbed 130% in 2015, opening at $112.85 today. Netflix held a stock split in July that brought its share price down from over $700 to about $100.
Shares trading over $100 sound pricey – but to really measure if Netflix stock is too expensive right now, you have to look at the following numbers…
How to Measure the Real Value of the Netflix Stock Price (Nasdaq: NFLX)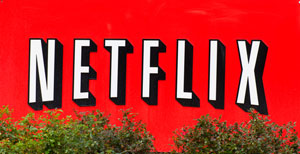 One of the main reasons for the Netflix stock split was to make Netflix shares appear more attractive to retail investors. To investors, a $100 share seems more affordable than a $700 share.
But it's important to remember that even though stock splits lower the share price, they do not change the stock's valuation.
For that we look to the price/earnings ratio (P/E ratio). The trailing P/E ratio compares share price to earnings per share over the last four quarters.
The P/E ratio is basically how much an investor is spending to receive one dollar of that company's earnings. The higher the ratio, the more you spend for a piece of profit. High P/E ratios typically mean investors expect future growth.
Right now, Netflix stock has a trailing P/E ratio of 251.3, according to Yahoo! Finance.
Major tech competitors like Apple Inc. (Nasdaq: AAPL) and Google Inc. (Nasdaq: GOOGL) have dramatically lower valuations. Apple has a share price of $110.82 and a trailing P/E of 13. Google's share price is much higher at $674, but the P/E ratio is 32.
Netflix stock's forward P/E ratio – which uses forecasted earnings instead of the last four quarters – is also extremely high at 351.4. Apple and Google have forward P/E ratios of 11.4 and 20.3, respectively.
Another good barometer for a stock's value is its price/earnings to growth (PEG) ratio. A PEG ratio of 1.0 is considered fair value for a company. Right now, Netflix has a PEG ratio of 36.1. Apple and Google have PEG ratios of just 0.83 and 1.4.
For many investors, Netflix stock looks too expensive for their portfolios. We asked Money Morning Defense & Tech Specialist Michael A. Robinson if there was any value in Netflix stock now – here's his take…