Drugmaker Johnson & Johnson (NYSE: JNJ) announced a $10 billion stock buyback program today (Tuesday) amid a mixed Q3 earnings report.
The $10 billion JNJ stock buyback represents about 3.7% of the company's outstanding shares. Johnson & Johnson said on Tuesday it had 2.77 billion shares outstanding as of Sept. 27.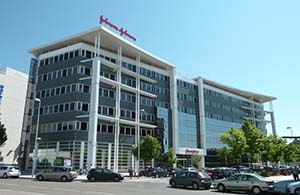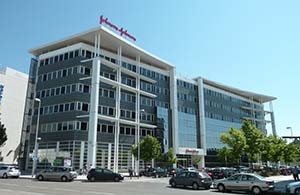 The JNJ stock buyback will be made at management's discretion periodically on the open market or through privately negotiated transactions. Company officials said the buyback program has no time limit and may be suspended or discontinued at any time.
The $10 billion JNJ stock buyback will be financed through debt issuance, company officials said.
JNJ said its strong balance sheet and cash flow enable it to simultaneously return value to shareholders via regular quarterly dividends and share repurchases while also investing in internal and external opportunities to drive growth.
Johnson & Johnson reported earnings today and announced a profit of $3.36 billion, or $1.20 a share, in the latest quarter. That was down from $4.75 billion, or $1.66 a share, a year earlier. Per-share profit fell to $1.49 from $1.61. Revenue slid 7.4% to $17.10 billion. Analysts were looking for EPS of $1.45 on revenue of $17.45 billion.
The global drug giant's revenue has been pressured by a stronger dollar, resulting in unfavorable currency exchanges.
Still, JNJ boosted its FY2015 earnings outlook to $6.15 to $6.20 a share. That's up from earlier estimates of $6.04 to $6.19.
JNJ shares are down slightly today after the mixed earnings report. Year to date, the JNJ stock price has fallen 8.4%.
The JNJ stock buyback is part of a huge share repurchasing movement we've seen on Wall Street in recent years. In fact, an average of $500 billion in stock buybacks has taken place each of the last four years.
And these buybacks are about a lot more than just returning money to shareholders…