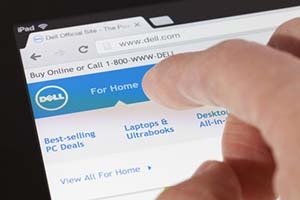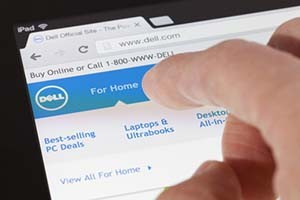 The Dell and EMC Corp. deal announced yesterday (Monday) is the largest technology deal ever.
Dell Inc. and private equity firm Silver Lake will buy the cloud computing and data storage company EMC Corp. (NYSE: EMC) for $67 billion.
There are a lot of numbers to report when one company buys another. Here are the ones that matter:
The Dell and EMC deal, at $67 billion, is $30.5 billion more than the next biggest tech deal. Vago Technologies Ltd. agreed to acquire Broadcom Corp. for $36.5 billion in May 2015.
Dell will offer EMC stockholders $24.05 a share in cash and $9.10 of a tracking stock tied to EMC's VMware Inc. (NYSE: VMW) stake, according to USA Today. That's a total of $33.15 per share.
In terms of revenue, the acquisition of EMC now places Dell directly behind Hewlett-Packard Co. (NYSE: HPQ) and International Business Machines Corp. (NYSE: IBM). Analyst James Kisner estimates that the combined revenue of Dell and EMC will be between $74 billion and $76.5 billion. HP and IBM reported net revenue of $111.5 billion and $92.8 billion, respectively, in 2014.
EMC stock rose 1.8% yesterday. It's up more than 12% since the deal was rumored to be happening last week.
The Dell and EMC deal provides Dell an additional source of revenue. But what does the purchase of EMC mean for Dell in the long term - and is it good for EMC stock?
Why Dell Bought EMC Corp. (NYSE: EMC)
Dell went private in 2013.
Founder Michael Dell wrote an op-ed piece in The Wall Street Journal last year. He felt that the move to privatize has benefited the computer technology company. "Privatization has unleashed the passion of our team members who have the freedom to focus first on innovating for customers in a way that was not always possible when striving to meet the quarterly demands of Wall Street."
The pressure from Wall Street may be gone, but Dell still faces challenges within the industry...
Dell lives off its PC sales - which is incredibly troubling when you look at where those are headed. Online tech magazine DailyTech reported PC sales dropped 2.1% globally in 2014. Sales were down 10% in 2013.
So the computer technology company needs to enter the growing data storage market if it wants to increase revenue and profit.
Dell doesn't provide its sales numbers because it is private. Goldman Sachs estimates that Dell posts $56 billion in annual revenue.
Research site MarketsandMarkets estimates that the cloud storage market could be worth $65.41 billion by 2020.
EMC provides Dell access to this growing market without overhauling its existing infrastructure. Dell has its own cloud computing offerings, but not to the level of EMC.
Now Dell can create a one stop shop for PCs, servers, software, and storage.
There was also this key prize for Dell in its purchase of EMC...