The Fiat Chrysler stock price is up 35% this year, compared to a loss of nearly 5% for the Dow Jones Industrial Average in the same time.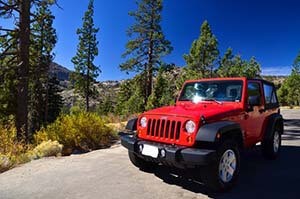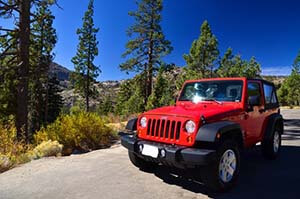 One reason for the soaring stock price has been Fiat Chrysler's fastest annualized pace of U.S. vehicle sales in more than a decade. Particularly, Jeep sales have impressed investors.
But recently, the upcoming Ferrari (NYSE: RACE) IPO is also driving shares higher.
Fiat Chrysler Automobiles NV (NYSE: FCAU) reported Monday it will be selling a 10% stake in the luxury sport brand through the Ferrari IPO.
The initial public offering price has been set between $48 and $52 per share. That values Ferrari at $9.8 billion. Shares will begin trading on Wednesday, Oct. 21.
After the IPO, Fiat Chrysler will own about 80% of Ferrari. The Ferrari family will hold the remaining 10%.
The point of the Ferrari IPO is to distinguish the luxury brand from its mass-market parent. The deal will also raise money to support Fiat Chrysler's growth plans.
Last year, Ferrari shipped just 7,255 cars. That limited number, however, is part of Ferrari's approach of promoting exclusivity. Still, as Ferrari noted in its IPO filing under potential risks, this low-volume strategy also caps revenue and profit growth.
In the six months through June, Ferrari's net revenue rose 2.8% year over year. Net profit increased 10%, according to the filing.
While Ferrari's sales are limited, Fiat Chrysler is enjoying a banner year. And that's helped the Fiat Chrysler stock price post double-digit gains when the broader markets have fallen...
Healthy Auto Sales Drive Fiat Chrysler Shares Higher
Fiat Chrysler sold 193,019 vehicles in September, a 14% year-over-year increase.
Jeep sales jumped a hefty 40% last month. Led by a record volume for Cherokee, Fiat Chrysler's sport utility models had their second-best month ever...