We're now on the brink of a new development in renewable energy that will push this sector to the next level.
Renewable energy sources such as solar and wind have become fixtures of the current power grid. But for the next big advances to occur, the developmental process itself will take center stage.
I have already noted in Oil & Energy Investor that both wind and solar have reached grid parity in many parts of the United States. That means it is not more expensive to use them in the generation of electricity than it costs to employ natural gas or even coal.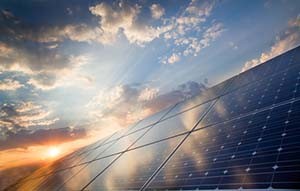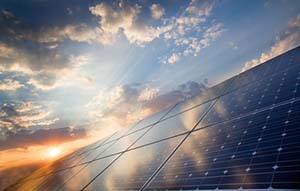 Yet, as a number of commentators have pointed out, the next step for renewables will involve a transformation in how the energy sources themselves are applied and used. This pivotal development involves the ability to lower the cost of energy generation even further.
And at the heart of this evolution lies a surprising, yet basic, element.
Here's my take on the one thing set to transform the renewable energy landscape forever...
Renewable Energy Costs Continue to Decline
The U.S. Energy Information Administration (EIA) has reported that the United States is on track to add some 20 gigawatts (GW) of large ("utility scale") power generation in 2015. The transition in fuel sourcing for this new capacity is dramatic - just about half (49.5%) will come from wind power, 31.5% from natural gas, and 11% from solar. The remaining 8% is covered by nuclear, biomass, geothermal, and other non-hydrocarbon sources.
Within the next four months, more than 1 million U.S. homes will be powered by solar energy. Some industry estimates put the households actively considering solar at 6 million and rising. Meanwhile, wind power had emerged as the largest single component in new utility-scale generation nationwide. The grid transformation taking place in states like Texas is staggering.
The annual rise in electricity rates on average has paralleled the broad rise in electricity usage. Most recently, the EIA has reported June, July, and August electricity usage by an average residential consumer as increasing 4% over the same three-month period last year.
In both wind and solar, however, the cost of utility-scale generation continues to decline. This is going to have a positive impact on power bills. Both are registering advances in infrastructure cost savings. With wind, this is found in the approximately 40% decline in turbine expenses since 2008. Most of those savings have been kicking in over the past two years.
Iron Is the Key to New Solar Technology
Solar is nearing a next-generation transformation in how cells are manufactured. And that holds the prospect for one of the most dynamic changes in both cost and production.
The key here is what materials are required to serve as the basis for the cells that generate the electricity. This remains a cost consideration because ruthenium, a rather expensive metal, has been required to first capture the sunlight and then convert it into electricity.
Previous attempts to replace the metal with something cheaper have not succeeded. The problem involves what the conveying material turns sunlight into. Electrons are necessary to produce electricity. Unfortunately, previous attempts have managed only to produce a lot of heat.
However, there is now an approach showing great promise.
Join the conversation. Click here to jump to comments…
About the Author
Dr. Kent Moors is an internationally recognized expert in oil and natural gas policy, risk assessment, and emerging market economic development. He serves as an advisor to many U.S. governors and foreign governments. Kent details his latest global travels in his free Oil & Energy Investor e-letter. He makes specific investment recommendations in his newsletter, the Energy Advantage. For more active investors, he issues shorter-term trades in his Energy Inner Circle.