Valeant Pharmaceuticals stock (NYSE: VRX) is up 5% today (Friday) to $178.49 as the pharmaceutical stock continues its week of extreme volatility. But even with today's gain, VRX stock has dropped 24% in the last month.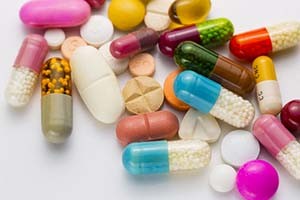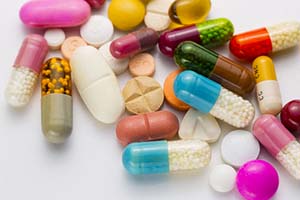 The recent volatility stems from news the Canadian-based drug company is being investigated by federal prosecutors over its drug pricing policies.
On Thursday, Valeant Pharmaceuticals stock tumbled 6.9% to $165.06 shortly after the open because of the news.
U.S. attorney offices in Manhattan and Massachusetts have issued subpoenas to the company related to its patient assistance programs. Valeant, like most other pharmaceutical companies, offers financial assistance to offset the cost of the treatments for patients who are unable to afford its drugs.
Under federal law, companies are not permitted to provide assistance to patients insured by Medicare or other government insurance programs because it's considered an illegal kickback. Instead, Valeant Pharmaceuticals and other companies give funding to private foundations that independently help Medicare patients.
Valeant CEO Michael Pearson has said the company has complied with all regulations and is committed to assisting eligible patients.
Pharmaceutical stocks like VRX have come under fire in recent weeks for the way the companies price their prescription drugs. And it all started with one little-known company...
Valeant Pharmaceuticals Stock Tanks After Pricing Outrage
Martin Shkreli, the 32-year-old CEO of startup Turing Pharmaceuticals, made recent headlines and sparked outrage after he hiked the price of a drug by more than 5,000%.
Turing acquired Daraprim, a 62-year-old drug used by AIDS and cancer patients, and raised the price from $13.50 to $750 per pill. The move prompted widespread outrage and ignited a debate about pharmaceutical industry practices.
That turned the spotlight on all pharmaceutical companies...
Now Valeant is being asked to explain its decision to raise the prices for two cardiac care drugs it acquired in February.
You see, Valeant boosted the price of Nitropress and Isuprel by 525% and 212%, respectively. That helped lead to Valeant Pharmaceuticals stock's drop...