Ferrari SpA (NYSE: RACE) will start trading on the NYSE on Wednesday, Oct. 21, and the Ferrari share price will hinge on one factor: valuation.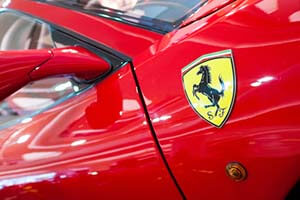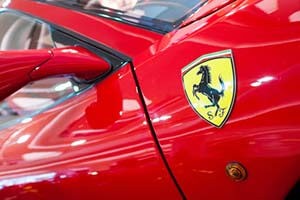 Ferrari's fair value has been a flashpoint among analysts since the luxury car maker announced initial public offering plans in July. Initially, many analysts put Ferrari's fair value between $5 billion and $7 billion.
However, CEO and Chairman Sergio Marchionne has been pushing for a Ferrari valuation as high as $13.5 billion.
Wednesday, the company will offer 17.2 million shares, and the Ferrari share price range has been set between $48 and $52. At the midpoint of that range, the company would be valued at close to $10 billion. While below Marchionne's target, a $10 billion valuation would still be regarded as a win.
Marchionne is targeting such a high valuation because he says Ferrari is recession-proof.
Marchionne cites Ferrari's strong financial results throughout the downturn that began in 2007. While other car makers and luxury goods companies suffered, Ferrari's revenue and profit only dipped slightly in 2009 at the depth of the downturn.
Ferrari also has growing high-class appeal.
The company says it intentionally caps production at about 7,000 vehicles a year to add scarcity value. On average, new customers spend a year on its waiting list before taking delivery of their Ferrari.
In its IPO prospectus, Ferrari said it would increase production in 2019 to 9,000 vehicles. That's close to the 10,000 that Marchionne says the company could sell annually without diminishing its prestige.
The caps allow Ferrari to "focus on maintaining low volumes and exclusivity." Yet it also "limits our potential sales growth and profitability."
And that's not the only potential problem for the Ferrari share price following the Ferrari IPO…