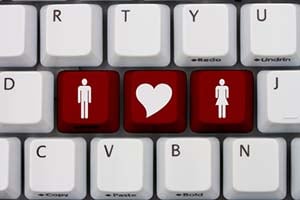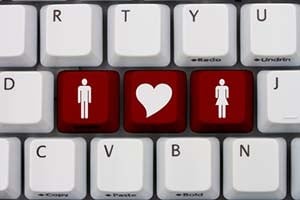 The Match.com IPO has officially been filed, and the deal will be one of the most-talked about IPOs of the year.
The offering is set to raise $100 million, but that amount is likely a placeholder. According to Renaissance Capital, a manager of IPO-focused ETFs, the deal could raise up to $500 million. While no Match.com IPO price range has been set yet, the company hopes to debut by the end of 2015.
Match Group Inc. (Nasdaq: MTCH) is the largest division of IAC, which owns and operates more than 45 online dating and educational services. These include Match.com, Tinder, OkCupid, The Princeton Review, and Tutor.com. As of Sept. 30, the company's dating sites attract 59 million monthly active users and 4.7 million paid members.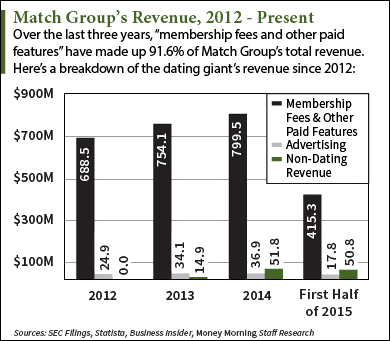 Match's top- and bottom-line numbers have grown significantly in recent years. It posted $888.2 million in revenue last year, up 10.6% from 2013. It saw a 64% increase in profit between 2012 and 2014 and is one of the few Internet-based companies to be profitable before going public.
The Match.com IPO comes at a time when the online dating market is booming...
According to its U.S. Securities and Exchange Commission filing, Match targets "adults in North America, Western Europe and other select countries around the world who are not in a committed relationship and who have access to the internet." The company estimates that demographic consists of about 511 million people.
However, other online dating firms have had not found success on Wall Street recently. Zoosk Inc. withdrew its IPO back in May and cited unfavorable market conditions. Chinese dating app Momo Inc. (Nasdaq ADR: MOMO) is down 22.5% since its December 2014 IPO.
Now that we know the basic details of the Match.com IPO, investors want to know whether they should invest in MTCH stock when it hits the market...
Should You Buy Into the Match.com IPO?