It's the biggest commodities-trading player on Earth.
And it's in big trouble.
I'm speaking, of course, about Glencore Plc. (LON: GLEN).
Its near-term prospects are bleak.
And thanks to its size and market influence, the ripple effects of any problems will be widespread.
For instance, if the company can't pare its debt load fast enough, if it can't sell assets to raise cash fast enough, if ratings agencies knock its thin investment grade rating down to junk, if commodities prices keep falling, Glencore could implode - violently.
The disruption caused by a Glencore meltdown would be global: The company's implosion would affect commodities markets, debt markets, derivatives markets, emerging markets and, of course, U.S. and global stock markets.
As someone who's closely watched the company for many years (I even wrote the story of Glencore's infamous founder for Forbes magazine several years back), I'm as well-positioned as anyone to tell you what's really happening.
Here's the truth about how close the company is to the edge of the cliff, how markets would be affected by a Glencore "credit event," the signals that will tell you a crash is imminent - and how to protect yourself and profit from this company's extreme difficulties.
Let's start with the "players" who set these potentially calamitous events in motion...
Lighting the Fuse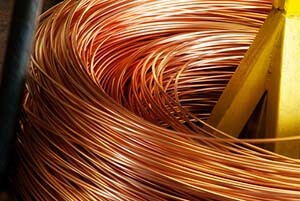 Ivan Glasenberg, Glencore's hard-charging CEO, got his start under the company's infamous founder, Marc Rich - the man I told you about in our last talk. From a coal marketer in the 1980s, Glasenberg eventually became a worldwide director, and ultimately was a partner on the management team that bought Rich out in 1994.
Glasenberg became a billionaire in 2011, raising a whopping $10 billion by taking Glencore public. His 8.4% stake in the company alone was worth nearly $10 billion.
But running the world's most powerful commodities trading company - and being a multibillionaire - wasn't enough for Glasenberg.
In 2013, almost at the height of the commodities super-cycle, he bought the 66% of publicly traded mining giant Xstrata Plc. that Glencore didn't already own. That $30 billion all-stock deal - coupled with subsequent mining purchases - transformed Glencore into a global mining powerhouse... a strategy designed to augment the firm's hyper-lucrative trading operations.
Today, Glencore controls about 50% of the world's copper production, 60% of zinc production, and 45% of lead production. Besides huge nickel, coal, and oil and gas operations across the globe, Glencore has massive agricultural holdings and a monster ag-trading operation.
The company's problems began when its huge hard-asset commodities positions started taking hits last year as prices plummeted in the wake of slowing growth in China.
As China slows, so go commodities prices.
Copper, which rose to a 26-year high of almost $4.50 a pound in 2011, now trades at $3.69 a pound - an 18% drop. Zinc, which was as high as $1.20 a pound in 2010, now trades at $0.81 a pound - a 33% drop. Thermal coal, which spiked to almost $83 a ton in 2010, now fetches $42.13 a ton - a hefty 50% plunge.
Oil is down more than 50% since 2011.
And aluminum prices have dropped almost as much - a full 43%.
The bottom line: Every single major commodity that Glencore owns and trades is in a bear market.
Join the conversation. Click here to jump to comments…
About the Author
Shah Gilani boasts a financial pedigree unlike any other. He ran his first hedge fund in 1982 from his seat on the floor of the Chicago Board of Options Exchange. When options on the Standard & Poor's 100 began trading on March 11, 1983, Shah worked in "the pit" as a market maker.
The work he did laid the foundation for what would later become the VIX - to this day one of the most widely used indicators worldwide. After leaving Chicago to run the futures and options division of the British banking giant Lloyd's TSB, Shah moved up to Roosevelt & Cross Inc., an old-line New York boutique firm. There he originated and ran a packaged fixed-income trading desk, and established that company's "listed" and OTC trading desks.
Shah founded a second hedge fund in 1999, which he ran until 2003.
Shah's vast network of contacts includes the biggest players on Wall Street and in international finance. These contacts give him the real story - when others only get what the investment banks want them to see.
Today, as editor of Hyperdrive Portfolio, Shah presents his legion of subscribers with massive profit opportunities that result from paradigm shifts in the way we work, play, and live.
Shah is a frequent guest on CNBC, Forbes, and MarketWatch, and you can catch him every week on Fox Business's Varney & Co.