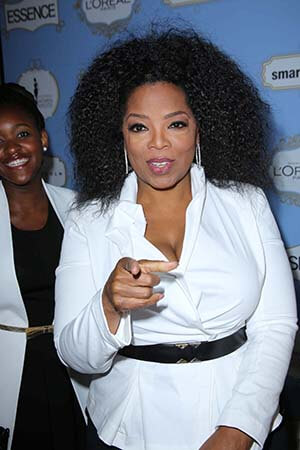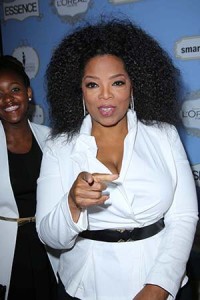 The Weight Watchers stock price has nearly tripled in just two days on yesterday's news that Oprah Winfrey bought nearly 6.4 million WTW shares.
Winfrey purchased WTW shares for $6.79, according to a U.S. Securities and Exchange Commission filing. Her initial investment was worth $43.2 million. She had already made $70 million this morning with the jump in WTW stock.
This is a big win for Weight Watchers International Inc. (NYSE: WTW) on two levels. Not only has Winfrey brought positive attention to the WTW stock through her purchase, but she adds appeal to Weight Watchers for new customers as a client herself.
"Weight Watchers has given me the tools to begin to make the lasting shift that I and so many of us who are struggling with weight have longed for," Winfrey stated.
In the purchase of WTW stock, Winfrey is running a play out of Peter Lynch's playbook:  Buy stock in companies you know and like.
But many investors are wondering if they should follow Oprah's WTW stock investment…
Investors of Weight Watcher's stock should know that this isn't a quick deal for Winfrey. She is not allowed to sell her shares for two years, according to USA Today. She can only sell up to 15% in the third year and up to 60% by the fifth year of ownership. Winfrey will also become a member of the board.
There are still glaring questions that need to be answered:
How will Weight Watchers attract new customers?
Can Weight Watchers build proprietary technology?
How much of an impact can Winfrey make as a board member?
The news caused a lot of commotion, especially since most analysts have beaten down WTW stock over the years. The Weight Watchers stock price had plunged about 92% in the past four years before this recent gain.
Here's what investors need to consider before following Winfrey into WTW stock…
Should Investors Piggyback Off of Oprah's WTW Stock Investment?
Weight Watchers' financial statements and member growth are not promising.
Sales fell 20% in each of the first two quarters of 2015, according to Bloomberg Business. In Q1, membership declined by 25%, according to Weight Watchers' quarterly update.
The business is not cyclical, which doesn't provide the WTW stock with a lot of excuses for poor performance. The Centers for Disease Control and Prevention reported that 69% of adults 20 or older were considered obese between 2011 and 2012.
Winfrey's investment provides an injection of WTW shareholder value in the short term.  But investors need to consider why the WTW was sluggish over the past several years. For those unfamiliar with WTW stock, Weight Watchers is having a problem with technology and innovation…
Why the Weight Watchers Stock Price Has Struggled
James Chambers succeeded David Kirchhoff as chief executive officer of Weight Watchers in 2013. Previously, Chambers had served as the Chief Operating Officer for six months before becoming CEO.
Before his time at Weight Watchers, Chambers was the president of snacks and confectionery for Kraft North America and CEO of Cadbury Americas.
One of Chambers' biggest challenges has been improving the use of technology for Weight Watchers' client base. Many of his moves have left investors worried about cannibalization within the company…
For example, a glaring issue under Chambers has been his decision to sell Fitbit Inc. (NYSE: FIT) to members of Weight Watchers during meetings.
Weight Watchers announced a deal with FitBit in 2014 that provided integration between the two companies. The harmony may seem to make sense.
But the wearable application itself is not what Chambers should be focusing on. Weight Watchers' clients may start to wonder why they should use Weight Watchers' programs on FitBits instead of just using the FitBit program itself.
Fitbit Premium costs its members $49.99 for a one-year membership. The program provides in-depth analysis of food logs and calorie burns, sleep activity analysis, and a digital trainer.
Weight Watchers has the advantage of having a personal touch and human interaction over FitBit. However, FitBit may end up appealing to individuals who feel like they don't have time to drive to and from meetings, as well as those who don't want or need the human interaction.
While the WTW stock has struggled because of its lack of innovation as a technology provider, investors are impressed with FIT stock.
FitBit's net income rose to $17.7 million in Q2 in 2015, up from $14.8 million recorded during same time a year ago. Weight Watchers' revenue declined 14.16% from 2013-2015.
Weight Watchers also suffers from potential clients researching the boundless options of free weight loss apps similar to Weight Watchers.
MyFitnessPal and Lose It! offers subscribers options to track calories and exercise and undermine Weight Watchers.
Chambers needs to work on finding a proprietary solution for Weight Watchers and its technology. Investors may have to play the waiting game on that front.
And while Winfrey's influence has triggered a big rise in WTW stock today, the Weight Watchers stock price could stall as the company has a lot more to overcome long term…
Follow us on Twitter @MoneyMorning and on Facebook.