As anticipation heats up ahead of the Ferrari IPO Wednesday, investors want to know what the Ferrari stock symbol is.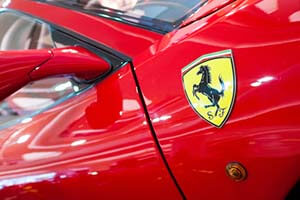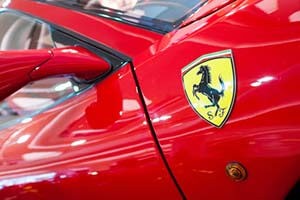 The luxury car maker will make its public debut on the NYSE under the ticker RACE.
The company will offer 17.2 million shares through the Ferrari IPO. The price range has been set between $48 and $52 per share. A definitive price is expected later today (Tuesday).
Now that you know the Ferrari stock symbol (NYSE: RACE), here are 12 more facts investors need to know about the Ferrari IPO…
12 Must-Know Facts About the Ferrari IPO
At the price range mid-point of $50, Ferrari would be valued at around $9.8 billion.
That valuation for the luxury carmaker means Ferrari shares will be trading at 36 times last year's earnings. In comparison, BMW trades at 9.8 times, and Daimler at 11.2.
Parent company Fiat Chrysler Automobiles NV (NYSE: FCAU) is only selling a 10% stake in Ferrari. FCAU will retain 80%, and 10% belongs to the Ferrari family. The small 10% float could make Ferrari shares scarce and fuel short-term gains.
Ferrari's float includes a loyalty share scheme for long-term investors aimed at tightening the hold Fiat's founding Agnelli family has on the company. The Agnellis, via their holding company Exor, and Piero Ferrari together could end up with a voting power of around 50%. That would enable them to thwart any unwanted takeover bid. Exor would hold about 36% of the voting power, Piero Ferrari would have about 15%, and public shareholders would hold about 49%.