The Tesla stock price dropped as much as 11.3% in afternoon trading today (Tuesday) after Consumer Reports withdrew its recommendation of the Model S sedan. The report cited "poor reliability" for the withdrawal.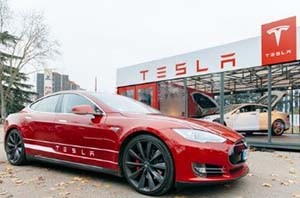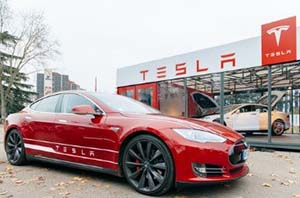 For the new report, Consumer Reports talked to more than 1,400 Model S drivers "who chronicled an array of detailed and complicated maladies." The biggest problems drivers had were with the charging equipment, the drivetrain, and the "iPad-like" center console.
The timing of the report is odd. In August, the P85D Model S received a perfect score of 100 from Consumer Reports in a performance test. Today's report added that the P85D will not lose its performance score.
Basically, Tesla Motors Inc. (Nasdaq: TSLA) sedans perform exceptionally well - they're just not reliable.
Sign up for SMS so you never miss special events, exclusive offers, and weekly bonus trades.
"As the older vehicles are getting up on miles, we are seeing some where the electric motor needs to be replaced and the onboard charging system won't charge the battery,"
Consumer Reports
' Director of Automotive Testing Jake Fisher told the
LA Times
.  "On the newer vehicles, we are seeing problems such as the sunroof not operating properly. Door handles continue to be an issue."
Despite the issues, the 11% drop in the Tesla stock price seems like a major overreaction. The report added that 97% of Tesla owners would definitely buy their car again. So it's not like customers are leaving the company in droves.
But today's drop is pronounced, nonetheless. The Tesla stock price opened Tuesday at $227.72 but fell as low as $202 per share. The drop put Tesla stock in the red for the year with a year-to-date loss of 7.6%.
While some are questioning the company today following the report, Money Morning Technical Trading Specialist D.R. Barton says Tesla is still head and shoulders ahead of the competition. And there's only one real challenge for the company moving forward...
Follow us on Twitter @moneymorning. Like us on Facebook: Money Morning.
The Global Wealth Gap Is Now Alarmingly Wide: The top 0.7% of people in the world now control more than 45% of the entire world's wealth. But it's not just the lower class that's suffering. The global middle class is controlling less and less wealth every year...
Related Articles: