The Yum Brands stock price surged 5% to $75.22 today (Tuesday) after announcing it will spin off its China operations.
Yum! Brands Inc. (NYSE: YUM) will split into two publicly traded companies: Yum! China and Yum! Brands.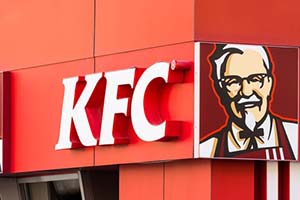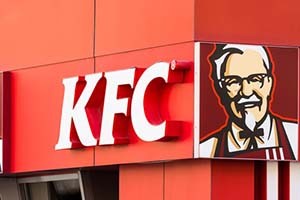 Yum! China will become a franchisee of Yum! Brands in Mainland China. It will have exclusive rights to three brands: KFC, Pizza Hut, and Taco Bell. Taco Bell is not yet in China, but Yum believes in the chain's potential there.
The Yum spin-off comes amid the company's attempts to revive its China operations after series of food scandals tainted the company's reputation since 2014. One of the scandals involved a Yum supplier that was using expired meat.
Today's Yum spin-off announcement came just days after CEO Greg Creed told analysts the company would take "immediate action" to turn around its KFC and Pizza Hut brands in China.
Yum named activist investor Keith Meister to the company's board of directors last week, a good sign the Yum spin-off was coming. Meister, a managing partner of Corvex Management, holds a 5% stake in Yum. He's also been one the most outspoken advocates of spinning off the China business.
The split will allow Yum Brands to focus on rebooting its stagnant U.S. business. The company will also focus more on expanding in emerging markets like India.
Additionally, it will provide shareholders with a steady stream of income from royalties while also allowing Yum to take lease obligations off its balance sheet.
Meister says the spin-off could add $16 a share to the Yum Brands stock price. He also said it could boost the company's value by $7 billion. The spin-off is expected to be completed by the end of 2016.
Here's why the Yum spin-off will be such a big deal for Yum Brands stock moving forward...