The Ferrari IPO price was set at $52 per share last night (Tuesday), and shares are already soaring this morning.
Shares opened at 9:45 a.m. at $60 each. That was an immediate gain of 15.4% for Ferrari IPO investors.
According to a regulatory filing, Ferrari planned to sell shares at a range between $48 and $52. Ferrari shares trade on the New York Stock Exchange under the ticker "RACE".
The Italian car company raised $893 million on Tuesday, valuing Ferrari at nearly $9.8 billion. Pricing at the high end of the range shows institutional investors clamored for Ferrari stock.
Proceeds from the IPO will be used to help fund parent company Fiat Chrysler Automobiles NV's (NYSE: FCAU) ambitious growth plans, which include revamping its Alfa Romeo, Jeep, and Maserati lines.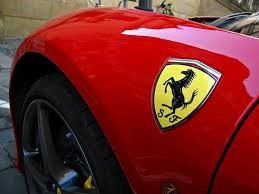 With only 10% of Ferrari publicly traded, many investors expected shares to spike on the open. Shares are also expected to initially be supported by scarce availability.
However, Fiat Chrysler plans to spin off the other 80% it owns in Ferrari sometime in 2016. Italy's Agnelli family, which controls Fiat Chrysler, will own about 23% of Ferrari with about two-thirds of the stock publicly traded. Piero Ferrari, son of the company's founder, owns the remaining 10%.
Ferrari's valuation has stirred debates among analysts since CEO Sergio Marchionne first suggested in May 2014 that the luxury sports carmaker could be worth $13.5 billion. Right after he made that statement, many analysts put a value of Ferrari at between $5 billion and $7 billion.
Marchionne targeted such a high valuation because he says Ferrari is recession-proof. Marchionne cited Ferrari's strong financial results throughout the downturn that began in 2007. While other car makers and luxury goods companies suffered, Ferrari's revenue and profit only dipped slightly in 2009 at the depth of the downturn.
You see, the biggest appeal for customers and investors is Ferrari's exclusivity…
Exclusivity Is Key to Ferrari IPO Price (NYSE: RACE)