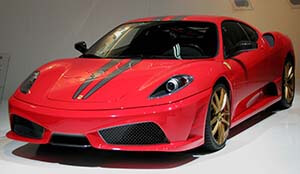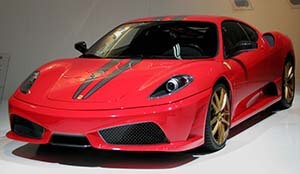 Oct. 22, 4:00 p.m. UPDATE: The Ferrari stock price gained 3% to close at $56.67 on its second day of trading. RACE stock is now up 9% from its IPO price of $52.
Yesterday's story follows…
The Ferrari stock price today (Wednesday) closed its first day of trading at $55.14 as investors rushed into one of the most prestigious car companies in the world.
Last night, the Ferrari IPO priced at $52. That was at the high end of the $48 to $52 range. That means early investors saw an initial gain of 15.4% when Ferrari (NYSE: RACE) stock opened at $60 this morning. Based on the opening price, Ferrari commands a valuation of $11.3 billion.
The company sold 17.2 million shares, meaning the deal raised $893 million.
The Ferrari IPO is one of the most anticipated deals of 2015. After all, the company's line of Italian sports cars are among the most expensive in the world. They range from $188,000 to upwards of $500,000.
The Ferrari stock price today gained 6%. That's short of the average first-day gain of 15% for IPOs this year.
But there are two factors that will influence the Ferrari stock price down the road…
The Two Biggest Influences on the Ferrari Stock Price (NYSE: RACE)
The first factor is Ferrari's ability to expand sales into larger Asian markets.
In the IPO filing, Ferrari CEO Sergio Marchionne said the company hopes to increase sales in emerging markets like China. However, government approvals and other federal restrictions could hinder sales growth in those regions.
"If our international expansion plans are unsuccessful, our business, results of operation and financial condition could be materially adversely affected," the IPO filing read.
But that's not the only risk that could influence the Ferrari stock price…