China reported its most recent GDP figures at 6.9% growth versus the officially targeted 7% everybody was expecting. Predictably, the world gasped:
                ...China's slowing down
                ...China's faking numbers to meet political pressure
                ...China's real growth is far less than reported
                ...OMG!
Now the media's going to spend the next 72 hours talking about China's GDP "miss" as if it's a real number. But I want you to try to pay as little attention to the discussion as you can. It's a waste of time and hazardous to your finances.
Instead, focus on the data I'm going to share with you today.
Why?
For the simple reason that China's going to fuel the world's best businesses for decades to come. And, in the process of doing so, create yet another round of millionaires.
I want you to be one of them.
Ignore China at Your Peril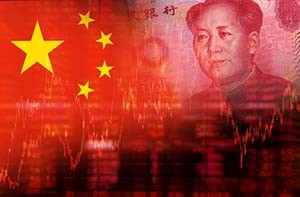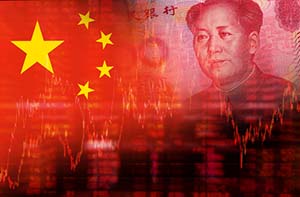 Beating up on China has become a national sport for Western commentators. Sadly, very few have actually set foot in the country, much less spent the decades needed to really get a handle on what's happening there.
At this point, their arguments are as predictable as they are laughable. Critics charge that the country isn't democratic, or point out China's in debt up to its eyeballs. Their economy is slowing, they lie about their statistics, and their "growth" is being propped up to meet political objectives, goes the chorus.
As I pointed out on "Varney & Co." Monday morning, all of these things make them exactly like us.
Washington openly manipulates every data stream dished out to the American public as gospel. There are seasonable adjustments, cost of living improvements, and constantly changing calculations.
The U.S. government, for example, has changed the way it calculates the Consumer Price Index (CPI) more than 20 times in the past 30 years. Labor stats are calculated six different ways by the Bureau of Labor Statistics. Gross domestic product is deflated or inflated at will depending on "methodological changes" over time. It's revised incessantly.
The Fed is especially blatant about manipulating data to arrive at the results it wants. For example, Mike Bryan, a senior economist in the Atlanta Fed's research department, recalled walking to the podium during a 1991 Fed meeting in Cleveland and being greeted with "now it's time to see what Mike is going to throw out of the CPI this month" prior to a discussion on destabilizing influences that might conflict with the official story. Stephen Roach, who worked for the Fed in the 1970s and is now a Yale faculty member, alleges that the Fed missed the vicious inflationary cycle of the 1970s because it monkeyed around with the CPI by excluding nearly half the CPI data basket from calculations, according to The Economist.
Every nation on earth engages in some form of monetary manipulation. When all else fails, the powers that be will manipulate the data, and that's as true here as it is in China.
By far though, my favorite "argument" is the notion that China cannot succeed because it's not a democracy. That's a very popular line of thinking that, sadly, is grounded in ignorance, not to mention populism.
Join the conversation. Click here to jump to comments…
About the Author
Keith is a seasoned market analyst and professional trader with more than 37 years of global experience. He is one of very few experts to correctly see both the dot.bomb crisis and the ongoing financial crisis coming ahead of time - and one of even fewer to help millions of investors around the world successfully navigate them both. Forbes hailed him as a "Market Visionary." He is a regular on FOX Business News and Yahoo! Finance, and his observations have been featured in Bloomberg, The Wall Street Journal, WIRED, and MarketWatch. Keith previously led The Money Map Report, Money Map's flagship newsletter, as Chief Investment Strategist, from 20007 to 2020. Keith holds a BS in management and finance from Skidmore College and an MS in international finance (with a focus on Japanese business science) from Chaminade University. He regularly travels the world in search of investment opportunities others don't yet see or understand.