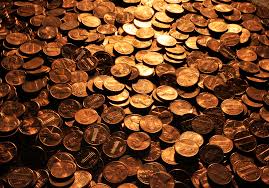 The broader markets have disappointed in 2015, with the Dow Jones Industrial Average and S&P 500 posting losses of 2.1% and 0.4% this year, respectively.
But the top biotech penny stocks have posted gains as high as 79% during the same time.
And those gains happened even as the biotech sector has pulled back in recent months. In fact, since July 20, the Nasdaq Biotechnology Index has dipped 24%. But these biotech penny stocks have bucked that trend.
Promising penny stocks in the biotech sector provide investors with an opportunity to get in early on the next blockbuster drug, revolutionary medical treatment, or exciting new compound that could become a buyout candidate by large drug companies.
Still, penny stock investing involves risks. While penny stocks can bring huge profits in a short time period, they can also be highly volatile. That's why Money Morning experts advise that penny stocks should only represent a small percentage of any portfolio. One stock should never account for more than 2% of your investing capital.
Here are four top biotech penny stocks we've been watching for months that have all brought double-digit gains this year…
The 4 Top Biotech Penny Stocks of 2015
Top Biotech Penny Stocks No. 1: Prima BioMed Ltd. (Nasdaq: PBMD) researches, develops, and commercializes medical biotechnology products. Based in Australia, the company develops immunocellular therapeutic products for the treatment of cancer. In early July, the company received positive scientific advice from the European Medicines Agency on the development path for its lead product, IMP321, in metastatic breast cancer. On Oct. 15, H.C. Wainwright rated PBMD "Buy" with a $3 price target. At $1.20, shares are already up 79.1% year to date.
Continue reading for three more of the top biotech penny stocks of 2015…