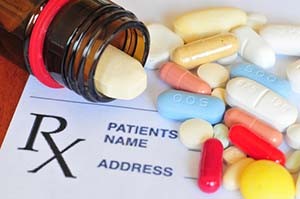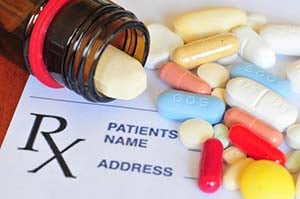 The Valeant stock drop has now reached nearly 46% this week. Today (Thursday), Valeant Pharmaceuticals Intl. Inc. (NYSE: VRX) stock is down another 20% as shares trade near $95.
The worst Valeant stock drop happened Wednesday when shares fell 40% intraday amid a scathing report from Citron Research. VRX stock ended Wednesday's session down 19%.
In a report entitled "Could this be the Pharmaceutical Enron?" the short seller alleged Valeant engaged in a series of sham transactions to inflate its drug sales.
Citron discussed Valeant's recently reported relationship with Philidor RX. Citron also noted a court filing made by a company called R&O Pharmacy. Filed in September with the California District Court, this small regional pharmacy claims it received an improper payment demand from Valeant for a whopping $69 million.
Valeant CEO J. Michael Pearson revealed Monday in the company's quarterly earnings call that Valeant had purchased an option to acquire Philidor in late 2014. Pearson also said that Valeant consolidated Philidor's results in its own financial reports.
As the Citron report states:
"Why would Valeant, a major big cap pharma, a darling of the hedge fund crowd, a suitor of Allergan and an aggressive acquirer of pharmas like Salix, Bausch & Lomb, etc., etc., be secretly maneuvering to buy a little known pharmacy with a dubious ownership structure? And then consolidate its financials? Why was this entity NEVER disclosed in any prior company disclosure?"
According to Citron, Philidor owns R&O Pharmacy, and that's the "smoking gun" in this case.
The report says it's clear that Valeant has created a network of "pharmacies" as clones of Philidor. Citron analysts believe they exist "merely for the purpose of phantom sales or stuff the channel, and avoid scrutiny from the auditors."
Money Morning Global Credit Strategist Michael Lewitt saw the Valeant stock drop coming and even said it was a "deeply troubled company" back on Oct. 4. And according to Lewitt, the troubles are far from over for Valeant stock...
How We Saw the Valeant Stock Drop Coming