The Facebook stock price climbed 2% to hit a record high of $102.15 today (Friday) shortly after the opening bell. Its previous intraday high was $99.73, which the stock hit Thursday.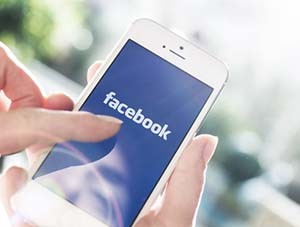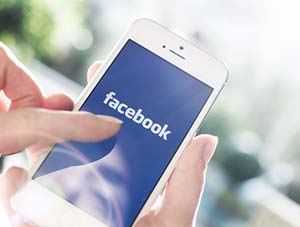 Shares of Facebook Inc. (Nasdaq: FB) were higher on a burst of better than expected earnings from tech behemoths. Alphabet Inc. (Nasdaq: GOOG, GOOGL), Amazon.com Inc. (Nasdaq: AMZN), and Microsoft Corp. (Nasdaq: MSFT) all jumped at least 9% after-hours Thursday.
That has investors expecting a similar earnings beat from Facebook when the company reports on Tuesday, Nov. 4.
Consensus estimates are for Facebook earnings per share (EPS) of $0.52. That's up from EPS forecasts of $0.50 three months ago. It would also be almost 21% higher than last year's EPS figure.
But earnings aren't the only reason investors are bullish on the Facebook stock price.
The company continues to work toward improving its platform and expanding its reach. And Facebook continues to reach new milestones...
Why the Facebook Stock Price Continues to Surge (Nasdaq: FB)
Thursday, Facebook introduced "Search FYI," aimed at allowing users to quickly find "what the world is saying about topics that matter to them." The new feature includes better search solutions with personalized search suggestions. "With over 1.5 billion searches per day and over 2 trillion posts in our index, search is an important, long-term effort at Facebook," the company wrote on its blog page.
Facebook has also been working on a number of features for publishers to help them better manage and control their videos on Facebook. The company recently began testing new video-matching technology with a set of their partners. The long-term goal is to provide a comprehensive video management system for creators.
On Sept. 30, the Facebook stock price popped 3.7% after WantChinaTimes reported the site might soon be allowed in China.
On Sept. 24, Samsung Electronics and Facebook's Oculus introduced a new virtual reality handset.
On Sept. 23, Facebook announced its widely popular photo sharing app Instagram reached a milestone 400 million users. Analysts say political ad demand will drive revenue growth at Instagram in 2016.
WhatsApp founder Jan Koum announced on Sept. 4 that Facebook's WhatsApp now has 900 million monthly active users.
As investors anxiously await Facebook's Q3 results, a number of analysts have hiked their Facebook stock price targets and ratings...