Twitter's Chief Executive Officer Jack Dorsey is in a generous mood, handing over $200 million in his own TWTR stock to employees. This is great for employees, but investors want to know: Should I buy Twitter stock?
Dorsey tweeted Oct. 22 that he will give close to one-third of his Twitter Inc. (NYSE: TWTR) stock back to the employee equity pool.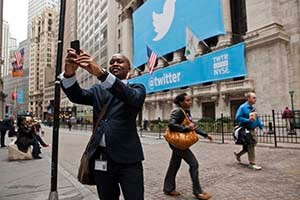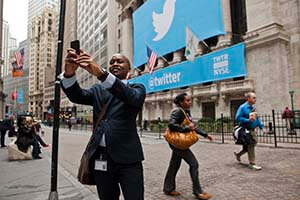 As of Aug. 7, Dorsey owned 22 million shares of TWTR stock, according to an SEC filing.
Twitter stock news earlier in the week, however, was not positive…
You see, Morgan Stanley (NYSE: MS) downgraded TWTR stock to an "Underweight" rating on Oct. 21. Morgan Stanley lowered Twitter stock's price target from $36 to $24 share.
Money Morning readers were prepared for a TWTR downgrade. Our Chief Investment Strategist Keith Fitz-Gerald warned investors about buying into a Twitter stock price "rebound" in August.
"Don't buy it for a New York minute," Fitz-Gerald said in mid-August when TWTR shares were on the move. "The company still has serious problems, and the narrative you're hearing is intended to do one thing and one thing only… separate you from your money."
Here's why investors should not get swept up in sensational TWTR stock headlines – and what its earnings report Tuesday will show you…
Why Twitter Earnings Will Disappoint
Fitz-Gerald identified three key reasons why Twitter's earnings will continue to flounder:
The company continues to struggle with user acquisition,
Current Twitter members show a decline in engagement,
And key executives are fleeing Twitter, like former Vice President of Corporate Development Rishi Garg.
Dorsey is placing a lot of emphasis on making Twitter more user friendly.
On Oct. 6, Twitter released "Moments." Twitter's Project Manager Madhu Muthukumar called this "the best of what's happening on Twitter in an instant." The concept helps Twitter users find interesting and highly searched for events all in one place.
As many critics have pointed out, the concept may not be as much as a home run as Twitter anticipates. As of right now, Twitter decides what is considered the most interesting and important "Moments" to share.
Another factor in Twitter's struggles has been its relationship with software developers…