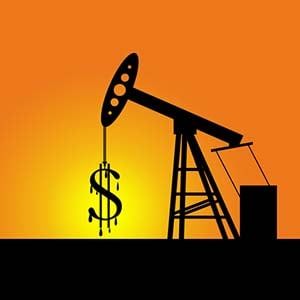 Numerous oil company earnings will be released this week, and it could be the most dismal set of oil earnings of 2015.
Crude oil prices just had their worst quarter of 2015. WTI oil fell 25% in the third quarter, while Brent oil dropped 25.4%.
With prices at eight-year lows and production at 80-year highs, U.S. oil companies are struggling to achieve profitability and float expensive drilling projects.
But Big Oil corporations will start to thrive in the low price environment as they continue to take over small energy firms. Recent deals like Energy Transfer Equity LP's (NYSE: ETE) $32.6 billion takeover of Williams Companies Inc. (NYSE: WMB) show how M&A activity will make the market a lot leaner moving into 2016.
That's why this week's round of earnings are so important. They will indicate whether these oil firms are raking in enough cash to make a huge acquisition down the road.
"We will see a restructuring of assets throughout the upstream (production) to midstream (transport and soon export) to downstream (refining and distribution) process," Money Morning Global Energy Strategist Dr. Kent Moors said. "All of these will hand us some very nice investment opportunities."
Here are the four biggest oil company earnings reports to focus on this week…
Four Oil Company Earnings Reports to Watch This Week
Oil Company Earnings to Watch, No. 1: BP Plc. (NYSE ADR: BP) stock plunged 23.5% between July and September. The British oil titan's market performance suggests another disappointing earnings report as the firm suffers from declining U.S. rig count and soft demand in China.
The company is still recovering from the Deepwater Horizon oil spill it caused in 2010. During the second quarter, BP paid $9.8 billion in costs for the spill. On Oct. 6, the firm announced it would pay a $20.8 billion settlement resolving all claims against BP charged by the U.S. Department of Justice. It's considered the largest settlement with a single company in U.S. history.
In Q2, BP posted a profit of $1.3 billion, down 63.9% from the year-ago quarter. The company will release its Q3 earnings report after the closing bell on Tuesday, Oct. 27.
Here are three more oil company earnings reports to keep an eye on this week…