The Piedmont Natural Gas Company Inc. (NYSE: PNY) stock price surged 38.7% this morning (Monday) after the company was acquired by Duke Energy Corp. (NYSE: DUK).
Early this morning, Duke Energy announced it had st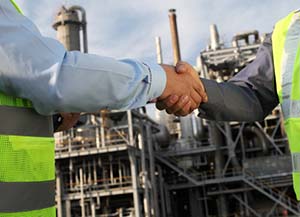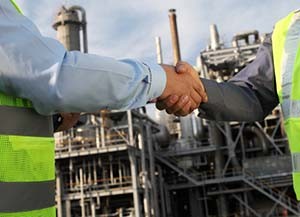 ruck a deal to buy Piedmont for $4.9 billion. Piedmont shareholders will receive $60 a share – a 42% premium from the PNY stock price's $42.22 close on Oct. 23. The two North Carolina firms will create the biggest energy company in the state and add about 1 million more people to Duke's customer base.
Duke and Piedmont are already partners on the construction of the Atlantic Coast Pipeline. The $5 billion pipeline will stretch 550 miles and serve Virginia and North Carolina residents. It's set to be the first major natural gas pipeline to serve eastern North Carolina.
Duke's acquisition represents the company's desperate initiative to shift from coal to natural gas generation. Since President Obama implemented stricter carbon emissions laws, coal usage has dropped steadily. By the end of 2015, coal's share of power production should only be about 36%. That's down from 38.7% in 2014.
According to Morningstar Inc. (Nasdaq: MORN), Duke's buyout offer was double the fair value of PNY stock. That indicates Duke was willing to pay a high price for Piedmont's natural gas resources.
The merger sent the PNY stock price to an all-time high of $58.55 a share. Shares are now up 61.7% in the last three months.
According to Money Morning Global Energy Strategist Dr. Kent Moors, mergers and acquisitions will continue to wash over the energy market.
In fact, the Duke Energy merger is just the latest in a string of huge deals Moors saw coming…