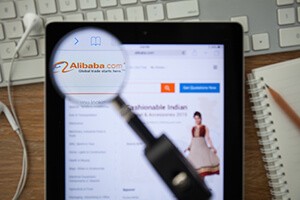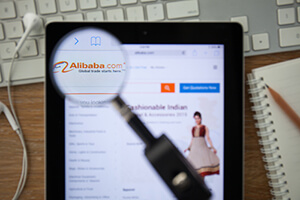 The Alibaba stock price soared as much as 10.6% today (Tuesday) to an intraday high of $84.45 after a top- and bottom-line beat on quarterly earnings.
For fiscal Q2 2016, Alibaba Group Holding Ltd. (NYSE: BABA) reported earnings per share (EPS) of $0.57 on revenue of $3.5 billion. Consensus estimates called for EPS of $0.54 on $3.35 billion in revenue.
It was another solid quarter of growth for Alibaba. Revenue jumped an incredible 32% year over year. Gross merchandise volume - the total amount spent over Alibaba's platforms - was up 28% from the previous year.
The company also reported having 386 million annual active users. To put that number in perspective, the entire population of the United States is just 319 million.
But the biggest reason the Alibaba stock price is climbing today is the company's mobile share. Roughly 62% of all transactions now happen on mobile devices.
In last quarter's Alibaba earnings, the company reported mobile transactions accounted for 55% of Alibaba's total transactions. That was up from 51% the previous quarter and 33% the previous year. Investors will be looking for further growth this quarter.
Alibaba has continued to invest heavily in mobile growth, so sustained growth is crucial to the Alibaba stock price.
"It beat expectations on mobile, so it really bodes well for the future of the company," Summit Research's Henry Guo told The Wall Street Journal. "Because increasingly customers use mobile to make transactions, that is really the key here."
The Alibaba stock price is now up nearly 35% in the last month. But the stock still has plenty of room to grow if you haven't bought in yet. In fact, BABA stock is one of the best long-term investments on the market today...