Updated Oct. 27, 2015, at 4:45 p.m.: Twitter stock had slipped 11.66% in after-hours trading by 4:30 p.m. on weak guidance from Twitter's earnings report. Twitter earnings for Q3 2015 showed Q3 revenue was up 58% year over year to $569 million. Q3 GAAP EPS was $.020, and non-GAAP diluted EPS was $0.10. Total average monthly active users (MAUs) were up to 320 million – an 11% year-over-year gain. Read on to see why MAUs are a huge deal to Twitter and its growth potential…
Twitter earnings for Q3 2015 will be announced after the bell today (Tuesday).
According to The Wall Street Journal, analysts surveyed by Thomson Reuters expect Twitter Inc. (NYSE: TWTR) to announce $559.6 million in revenue, a 35.43% increase from Q3 2014 revenue of $361.3 million.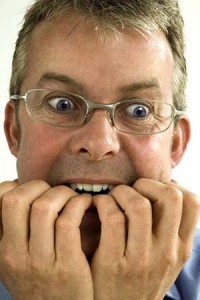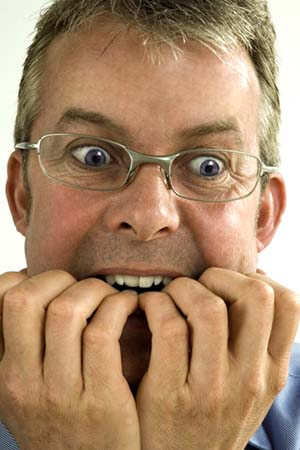 Analysts also expect Twitter to post earnings of $0.05 a share, excluding specific expenses. Including the expenses, Twitter could post a loss of $0.27 a share.
While earnings are important, the Twitter stock investors want to see an increase in monthly active users (MAUs) - this is Twitter's lifeblood for advertising revenue. You see, Twitter's MAU growth is crucial for the company to appeal to advertisers.
In Q2 2015 earnings, Twitter reported 316 million MAUs, a 15% increase year over year. But that was only a 2.53% increase from MUAs reported in Q1 2015.
Twitter's Q2 earnings reported that mobile revenue accounted for 88% of total revenue. If Twitter wants to increase profitability in mobile revenue, it simply needs to have more users for advertisers to target.
Morgan Stanley (NYSE: MS) estimated that it costs 13% more for Twitter to reach users than it does Facebook Inc. (Nasdaq: FB), according to Business Insider.
Part of new Twitter Chief Executive Officer Jack Dorsey's platform to attract more MAUs is to make Twitter easier to use. He eliminated the 140-charcter count restrictions on direct messages, and Dorsey launched a live event feature known as Moments in early October.
Twitter's Q3 earnings will identify the current successes and failures of the company. But investors will have to look past Twitter earnings for Q3 2015 to project the profit potential of TWTR stock moving forward...
Twitter Q3 Earnings Question: Can Jack Dorsey Run Twitter and Square?
One chief concern of TWTR shareholders is if Twitter's new CEO can separate his role as Twitter CEO and Square Inc. CEO.
Dorsey originally lost his role as Twitter CEO in 2008 because of perceived commitment issues and lack of experience. New York Times reporter Nick Bilton shared in his 2014 book "Hatching Twitter: A True Story of Money, Power, Friendship and Betrayal" that Dorsey would leave the office early to attend drawing classes, fashion shows, and yoga sessions.
Dorsey has two real challenges for the rest of 2015: keeping the Twitter stock price above the initial public offering of $26 per share and preparing for the upcoming Square IPO.
There is a lot on Dorsey's plate, which is one reason Money Morning has warned investors to be cautious of TWTR stock.
Aside from Dorsey's capabilities, investors want to know how quickly Twitter can add more MAUs...
Twitter Q3 Earnings Question: Can Twitter Gain More Monthly Active Users?