When we last spoke, I showed you how Wall Street is sleeping through a powerful rebound in tech stocks that began Aug. 25.
I said that the tech-centric index gained 8.3% in less than two months and is now showing gains of roughly 3.4% for the year.
I also promised I would follow up with you regarding several stocks that I'm sure are greatly oversold and due for a lucrative rebound.
Today I am keeping that promise.
Each of the stocks you're about to discover all bounced back within a day of the Nasdaq Composite Index's rebound.
And each of them has gone on to beat the Nasdaq by at least 200% during the same period.
And as you'll see in a moment, these are all stocks riding strong catalysts that will help them continue to beat the overall market over the next three years…
These "Rebound" Tech Stocks Have It All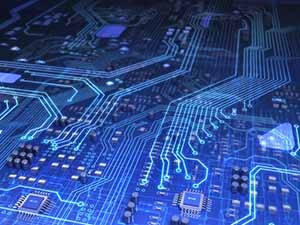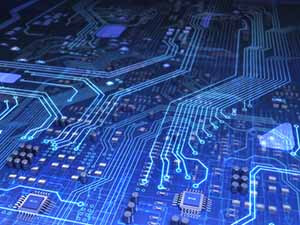 During times like these, it really pays to heed Rule No. 2 of my five-part system for building tech wealth: "Separate the signal from the noise."
Lately, the "noise" out there is the Wall Street-driven misconception that tech stocks are down for the count.
Nothing could be further from the truth.
In fact, I screened several great tech stocks against several factors. I looked at how much their stock price has gone up since the August bottom… what their cash flow position looks like… and (this is key) I made sure I saw solid buying volume.
All three of the tech leaders I'm about to tell you about scored well across the board.
What's more, each one has recently launched new initiatives that will help them grow and expand over the next several years.
Take a look…
Tech Rebound Play No. 1: Intel Corp.
At a company event in August, Intel Corp. (Nasdaq: INTC) CEO Brian Krzanich regaled workers with what sounded like something from a sci-fi movie.
He touted vending machines that people can control with a wave of a hand and digital mirrors that allow you to virtually try on clothes.
This is not some far-off technology. It's all based on a computer vision process Intel calls RealSense. And it's happening right now.
RealSense enables PCs and tablets to scan objects and people in three dimensions. In turn, users can put the image into a computer game or 3D-print a miniature model.
Most investors have never heard of RealSense, but it's a key enabling technology and a potential breakout for Intel.
In fact, "automated retailing," like what those vending kiosks will be a part of, is already a $42 billion market in the United States alone.
The RealSense project, which began in 2011 with just a crew of 25, now has 500 employees devoted to it. Some 25 types of tablets and PCs already ship embedded with RealSense.
And Krzanich recently showed that he can deftly navigate the challenging PC market. So for the September quarter, while Intel saw a 19% drop in unit PC sales, average selling prices showed annual growth of 15%.
All this is occurring as the company puts the final touches on its $16.7 billion buyout of chip firm Altera Corp. (Nasdaq: ALTR). This "bolt-on" acquisition will improve margins and jump-start sales to corporate server farms.
The rebound is off to a good start. Since bottoming out Aug. 25, Intel shares are up 33.7%.
That's more than 300% better than the Nasdaq.
Tech Rebound Play No. 2: Facebook Inc.
Join the conversation. Click here to jump to comments…
About the Author
Michael A. Robinson is one of the top financial analysts working today. His book "Overdrawn: The Bailout of American Savings" was a prescient look at the anatomy of the nation's S&L crisis, long before the word "bailout" became part of our daily lexicon. He's a Pulitzer Prize-nominated writer and reporter, lauded by the Columbia Journalism Review for his aggressive style. His 30-year track record as a leading tech analyst has garnered him rave reviews, too. Today he is the editor of the monthly tech investing newsletter Nova-X Report as well as Radical Technology Profits, where he covers truly radical technologies – ones that have the power to sweep across the globe and change the very fabric of our lives – and profit opportunities they give rise to. He also explores "what's next" in the tech investing world at Strategic Tech Investor.