Etsy Inc. (Nasdaq: ETSY) reports Q3 2015 results Nov. 3 after the close, and investors are asking, "Should I buy Etsy stock now?"
Etsy stock is trading at $11.07, which is just above its all-time low of $10.29. The Etsy stock price has plunged since its highly anticipated initial public offering on April 16.
Etsy shares were priced at $16 a share, and the stock opened at $31. It quickly ran to $32 and finished its first day trading as a public company at $30. That was an 88% increase from the offer price. After the first day, Etsy was valued at $3.3 billion.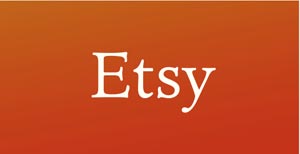 Yet in the two months following the IPO, the Etsy stock price tumbled 45.7%.
The company has also posted two consecutive steep quarterly earnings losses since going public.
In Q1, Etsy had revenue of $59 million, up 44.4% from $40.5 million in Q1 2014. Still, the company lost $0.84 per share as total operating expenses swelled 73% to $42.7 million over the same period.
The firm's financial woes continued in Q2. Etsy reported a loss of $6.4 million in Q2, or $0.07 per share. Total operating expenses were $43.2 million in Q2, up 49.3% year over year.
Etsy is now set to report Q3 earnings on Tuesday, Nov. 3.
Expectations are for a loss of $0.04 per share on revenue of $66 million. Traffic, which continued to grow for the first two months of the quarter, was likely fueled by even higher marketing spending.
Etsy has been uninspiring since it hit the market, but some investors are wondering if they should buy Etsy stock now that it's trading at such a low price. Here's what you need to know before you buy Etsy stock…