After the U.S. Federal Reserve left interest rates unchanged Wednesday, investors are asking, "Will there be a December rate hike?"
The fact that the Fed did not raise interest rates at the October meeting was not a surprise. But the Fed's shift in attitude was unexpected. The U.S. central bank struck a hawkish tone on the economy, saying it "has been expanding at a moderate pace" despite slowing monthly job gains.
Fed officials pointed to "solid rates" of growth in consumer spending and business investment. They also removed a warning from their previous statement that said a global economic slowdown could sap U.S. economic strength.
The Fed also made it clear a December rate hike is still possible.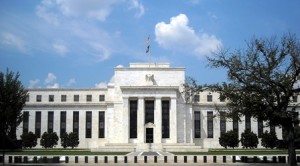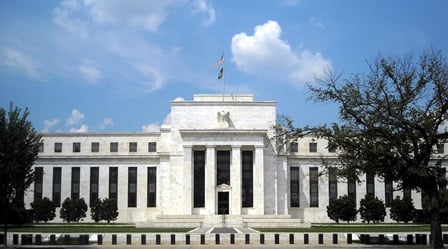 Odds of a December hike increased to 43% as of Thursday morning, up from 38% before the Fed's statement, according to the CME Group's FedWatch program.
While a December rate hike is on the table, the Federal Reserve is adamant that it will continue to monitor the health of the economy before raising rates.
Now these economic numbers are in focus for those asking, "Will there be a December rate hike?"
Will There Be a December Rate Hike? Check These Figures
 The U.S. Labor Department reported Thursday that the number of Americans filing new applications for unemployment benefits increased by 1,000 to a seasonally adjusted 260,000 for the week ended Oct. 24. That leaves the four-week average at its lowest since late 1973.
It was also the 34th consecutive week that claims were below the 300,000 threshold, which is normally associated with a healthy jobs market.
But not every number is so encouraging...