Here are this week's need-to-know facts about the stock market, economy, Wall Street, and life-changing global events...
It's the numbers that count in this crazy world. They can tell stories that words sometimes can't.
Here's a look at some of the most fascinating, infuriating, amusing, depressing, and altogether important numbers that the world has put up on the board recently - and why you need to know them...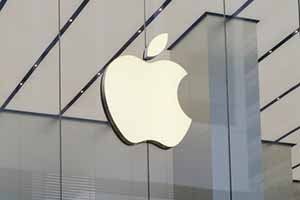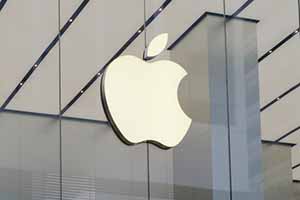 0: The "huge" amount the U.S. Federal Reserve decided to raise interest rates in its meeting this week. The central bank has kept rates near zero since the 2008 financial crisis, making it more attractive for people to borrow and spend. After hinting at a rate hike for more than a year now, the Fed put it on hold again, at least through December. It wants to make sure the economy is healthy enough - but in an ironic plot twist, the Fed is doing a significant amount of damage to the economy itself...
+99%: The impressive year-over-year rise of Apple Inc. (Nasdaq: AAPL) sales in China in the fourth quarter (totaling $12.5 billion), reported on Tuesday. The country now accounts for about a third of the Silicon Valley giant's revenue. That's worrisome to some Apple fans, who would not like repeats of China's stock market crash over the summer to take a juicy bite out of Apple.
3: The number of CNBC moderators put to shame in the third GOP debate on Wednesday. "Let me say something at the outset: The questions that have been asked so far in this debate illustrate why the American people don't trust the media," presidential hopeful Sen. Ted Cruz (R-TX) said. "This is not a cage match. And you look at the questions: 'Donald Trump, are you a comic-book villain? Ben Carson, can you do math? John Kasich, will you insult two people over here? Marco Rubio, why don't you resign? Jeb Bush, why have your numbers fallen?' How about talking about the substantive issues." Cruz also took the opportunity to unveil his new tax plan...
-15.31%: How much Valeant Pharmaceuticals Intl. Inc. (NYSE: VRX) stock tanked this week. It's down 11% so far on Friday alone and has lost more than 44% since Oct. 19 - when a scathing report from short-selling firm Citron Research entitled "Could this be the Pharmaceutical Enron?" sparked the dive. If orange is the new black, then Valeant is the new Enron...
41.5%: The percentage of reporting companies that have beaten quarterly revenue estimates so far this season. That paints an ugly picture compared to 70% in 2009. However, most major media outlets focus on more palatable earnings stats. Seventy-seven percent of companies have beaten earnings estimates this season. "The problem - and what everybody is missing - is that you can fudge earnings," Money Morning Chief Investment Strategist Keith Fitz-Gerald told readers on Thursday. "Any decent CFO can swing them by a few percent by drawing on reserves or using special accounting tricks or simple hedges. But you cannot fudge top line numbers." Get more "truthisms" from Keith here...
2: How many little tykes families in China are now allowed to have. On Thursday, the country added a "plus one" to its one-child policy, which has been in place since the late 1970s. China didn't give reasons for the shifted stance, but we can guess: A greying population is taking a toll on China's economy...
$17.2 billion: The amount Walgreens Boots Alliance Inc. (Nasdaq: WBA) - the second-largest drugstore chain in the United States - paid to buy Rite Aid Corp. (NYSE: RAD) - the third largest - on Tuesday. If approved, the deal will be a bitter pill for rival CVS Health Corp. (NYSE: CVS), which for now holds the top spot. If you've been noticing a lot of healthcare mergers in the news, you're right. Obamacare has pushed the industry to consolidate. We saw it coming and recommended this profit opportunity for investors...
3: How many years it's been since natural gas prices had a week this bad. The commodity sank 10% on Monday to $2.06 - its lowest settlement since April 2012. It was down more than 8% on the week as of midday Friday. These two factors are the reason...
+1.25%: The teeny, tiny amount Twitter's monthly active user base grew from the second to third quarter this year. That means the social media company has not only fallen behind Facebook Inc.'s (Nasdaq: FB) 1.4 billion MAUs, but Instagram now has 80 million more MAUs than Twitter, with 400 million reported on Sept. 24. TWTR reported earnings on Wednesday - click here to see what newly appointed CEO Jack Dorsey has in store to turn this ship around.
-14%: How much the share price of Tesla Motors Inc. (Nasdaq: TSLA) has zoomed away this month. The company reports earnings next Tuesday. If Tesla posts disappointing numbers, you can expect more bad puns on what's driving the company down. We promise to explain Tesla's troubles - pun-free - here...
Tweet the author @TaraKateClarke, or leave a comment on Money Morning's Facebook page.