You've asked me for specific trade recommendation to bet against the rotten company we've been tracking, Valeant Pharmaceuticals International Inc. (NYSE: VRX).
Today I've got a really good one for you that I think could bring a huge return - fast.
First a quick update.
Valeant Pharmaceuticals has thrown in the towel on its questionable relationship with Philidor Rx Services LLC, the shadowy mail-order pharmacy company through which it was selling 7% of its drugs. Early this morning, VRX issued a press release announcing that it is severing all ties with Philidor and that Philidor had informed Valeant that it will shut down operations immediately consistent with all applicable laws.
Unfortunately, these moves come too late to save the reputation of VRX's management.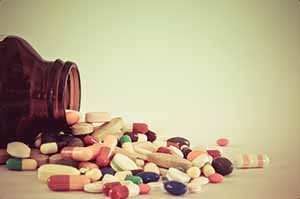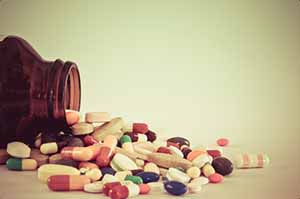 This news came after CVS Health Corp. (NYSE: CVS), Express Scripts Holding Co. (Nasdaq: ESRX), and other large pharmacy chains announced yesterday afternoon that they would no longer do business with Philidor. And it came just days after VRX's management produced a 90-page PowerPoint presentation defending its relationship with Philidor. VRX told investors that its relationship with Philidor "has benefited countless patients by ensuring they receive their medication quickly and efficiently." But just four days later, VRX Chairman and Chief Executive Officer J. Michael Pearson, who should probably start looking for another job, said, "The newest allegations about activities at Philidor raise additional questions about the company's business practices. We have lost confidence in Philidor's ability to continue to operate in a manner that is acceptable to Valeant and the patients and doctors we serve."
Mr. Pearson's statement is, in a word, BS. Philidor wasn't some distant third party - it was a company for which VRX had paid $100 million for an option to purchase. Mr. Pearson is known as a hands-on manager - are we to seriously believe he had no idea what was going on at Philidor? According to The Wall Street Journal and other reputable sources, helping "countless patients... receive their medication quickly and efficiently" involved Valeant's employees working in Philidor's offices using fake names like "Jack Reacher" and "Peter Parker" in emails while engaging in a variety of illegal activities designed to convince consumers to buy VRX's drugs. The Journal also reported that Philidor advised its staff to use "back door" tactics to ensure payment, including using the identification number of a different pharmacy if an insurer wouldn't work with Philidor. That is illegal. Either Mr. Pearson, widely celebrated on Wall Street and in the media as a great CEO, is incompetent and didn't know what was going on at a major VRX unit, or he is a liar, but either way, he should be summarily fired for incompetence and, if the allegations of wrongdoing prove to be true, prosecuted to the full extent of the law.
Remember, his company raised drug prices by an average of 66% per year over the last five years. He was running a company that preyed on sick people, not some innocent corner drug store.
VRX's Wall Street and media apologists (including one of its largest investors, Bill Ackman) are scrambling to cover their tracks today, but investors have had enough and are again selling the stock. Those of you who have been reading me at Sure Money won't be surprised by any of these disgusting revelations regarding VRX's business practices, which were designed to enrich Mr. Pearson, his fellow senior executives, and a few hedge funds.
Join the conversation. Click here to jump to comments…
About the Author
Prominent money manager. Has built  top-ranked credit and hedge funds, managed billions for institutional and high-net-worth clients. 29-year career.