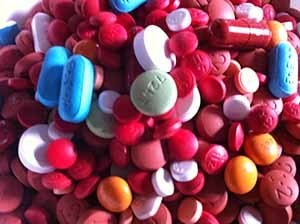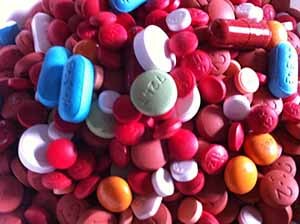 Valeant Pharmaceuticals Intl. Inc. (NYSE: VRX) stock tanked another 7% to $102.95 today (Friday).
Shares dropped after the company said it is ending its relationship with Philidor RX, a pharmacy used to boost sales of some of Valeant's pricey drugs.
Valeant Pharmaceuticals said in a statement today that it is "severing all ties" with Philidor. Company officials added that Philidor had "informed Valeant that it will shut down operations as soon as possible."
The move came as the three largest American drug benefit managers announced Thursday they would stop paying for drugs dispensed by Philidor. The three are Express Scripts Holding Co. (Nasdaq: ESRX), CVS Health Corp. (NYSE: CVS) and OptumRX.
Here's what prompted the move...
News surfaced this week that Philidor altered doctors' orders to squeeze more payment out of insurers. The news was revealed by former Philidor employees, as well as various internal documents.
Questions have also been raised about Valeant's practice of encouraging doctors to use Philidor over independent pharmacies. That made it harder for pharmacists and insurers to substitute a less expensive drug.
VRX stock investors only learned about Valeant's relationship with Philidor last week in a scathing report from Citron Research that referred to Valeant as the "pharmaceutical Enron."
Why VRX Stock Has Been Called Pharma's Enron
Citron's report alleged Valeant engaged in a series of sham transactions to inflate its drug sales. It was titled, "Could this be the Pharmaceutical Enron?"
Citron, a well-known short seller, alleged Valeant used phony invoices to fuel revenue via its relationship with Philidor RX. Philidor is a specialty pharmacy that appears to have Valeant as its sole customer.
Valeant acknowledged it had an option to purchase Philidor for $0 after spending $100 million for the right. The relationship, which was kept quiet until last week, raised concerns about Valeant's accounting practices.
"We understand that patients, doctors and business partners have been disturbed by the reports of improper behavior at Philidor, just as we have been," CEO Michael Pearson said in a statement Friday. "We know the allegations have also led them to question Valeant and our integrity, and for that I take complete responsibility. Operating honestly and ethically is our first priority, and you have my absolute commitment that we will make it right."
Philidor mainly dispensed Valeant's dermatology products and contributed 6.8% to Valeant's Q3 revenue.
One of the Philidor-dispensed drugs is the acne tablet Solodyn, which can cost more than $1,000 a month. Another is the toenail fungus ointment Jublia, which costs more than $500 for a small bottle and is one of Valeant's fastest growing products.
Much cheaper alternatives exist for both.
The whole scandal has caused the VRX stock price to drop more than 55% since mid-September. And we expect VRX to continue falling from here...