4:30 p.m. UPDATE: The Fitbit earnings report was released after the bell today, and the company smashed top and bottom line expectations. The wearable tech giant reported earnings per share (EPS) of $0.24 on revenue of $409 million. Analysts projected an EPS of $0.10 on revenue of $351 million.
These numbers compare to $0.21 per share on revenue of $400.4 million in Q2 2015.
Previous story follows…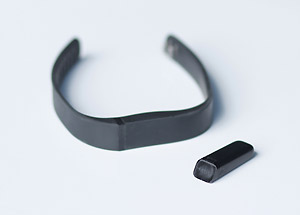 Fitbit earnings for Q3 2015 come out after the closing bell today (Monday), and investors are wondering if Fitbit's financials will suffer from increased competition from Apple Inc. (Nasdaq: AAPL).
In Fitbit Inc.'s (NYSE: FIT) second-ever earnings report, analysts expect it to earn $0.10 per share on revenue of $351 million. That would mark a 52.4% decline in earnings per share (EPS) from the second quarter and a 12.3% drop in revenue.
Despite the projected drop, Fitbit could beat expectations as it maintains market dominance over the Apple Watch.
A recent Morgan Stanley (NYSE: MS) survey found the consumer purchase intention (CPI) – a person's favorability toward competing tech devices – of Fitbit products rose from 15% in May to 17% in July. Meanwhile, CPI for the Apple Watch declined 33% over the period to 20%.
Bloomberg also reported Fitbit products outsold Apple Watches by a wide margin in the second quarter. Fitbit sold 4.5 million devices between April and June, up 162% from the year-ago period. Apple only sold 3.6 million watches during the period.
But high sales figures may not be enough to boost the Fitbit stock price. After all, shares fell as much as 15% after the last Fitbit earnings report despite smashing EPS estimates by 162%.
With all of these mixed expectations ahead of Fitbit earnings, investors are wondering whether or not to buy FIT stock now…
How to Play FIT Stock After Fitbit Earnings