The Dyax stock price surged 33% to $36.68 Monday morning after Irish drug giant Shire Plc. (Nasdaq ADR: SHPG) agreed to buy the American biotech company for $6.5 billion.
Under terms of the deal, Dyax Corp.'s (Nasdaq: DYAX) shareholders will receive an upfront cash payment of $37.50 a share. That's a 35% premium to Dyax's closing price on Friday. It also values Dyax at $5.9 billion.
The Dyax stock price has now climbed 156% in 2015.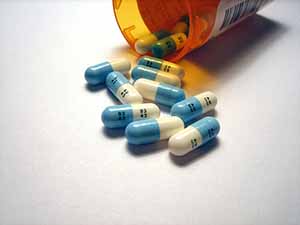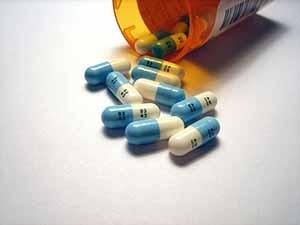 Dyax shareholders will also receive another cash payment of $4 a share, or some $646 million in total. That's if the company's leading in development treatment, DX-2930, is approved by the U.S. Food and Drug Administration before the end of 2019.
DX-2930 is used to treat a rare genetic condition known as hereditary angioedema (HAE).
HAE is a potentially life-threatening disorder with symptoms of severe, painful, and recurring attacks of edema (swelling).
DX-2930 is a long-acting injectable treatment aimed at lowering the rate of HAE attacks. It recently completed early-stage clinical trials showing DX-2930 reduced attacks by more than 90% in patients who had suffered two or more flare-ups in the previous three months.
U.S. regulators have given the drug a number of priority designations. That means DX-2930 can enter phase 3 trials without the intermediate step of a phase 2 program.
Dyax already has one HAE drug on the market called Kalbitor. But sales in 2014 totaled only $68 million. Consensus analyst forecasts don't predict Kalbitor sales will exceed annual sales of $100 million, according to Thomson Reuters Cortellis.
DX-2930, meanwhile, is expected to generate annual sales in excess of $2 billion at its peak. The drug could be ready to launch in 2018, and it will have exclusivity until 2030, according to Shire.
DX-2930 will complement Shire's own existing HAE treatments, Firazyr and Cinryze. The two are among Shire's fast-growing products, with collective sales approaching $1 billion.
The deal has been unanimously approved by the boards of directors of both companies. Still, the transaction is subject to approval from Dyax shareholders and regulators. Given Shire's HAE presence, antitrust authorities will indeed give the deal a close look.
A first half of 2016 close is expected.
Now that the Dyax stock price is has topped $36 per share, here's how investors should play the stock...