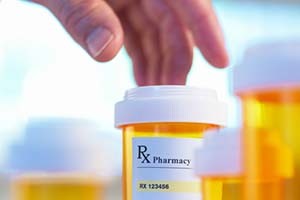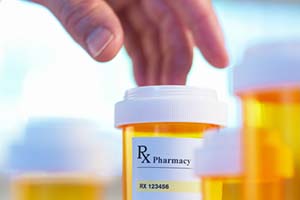 Our Gilead stock price prediction shows gains ahead, even after Gilead Sciences Inc. (Nasdaq: GILD) shares have fallen more than 7% since the beginning of August.
You see, the Gilead stock price recently got caught up in a sell-off of biotech stocks as regulators continue to investigate companies for drug price gouging. That has caused all biotech stocks to fall, even when only several companies are being investigated.
But the stock price's drop has only made GILD stock more attractive.
Gilead produces the widely successful and effective hepatitis C (HCV) drug, Sovaldi. Approved by the U.S. Food and Drug Administration in December 2013, Sovaldi runs $1,000 a pill, or $84,000 for a full treatment.
While those huge retail prices grab headlines, the drug is very effective. Sovaldi and Gilead's newer version, Harvoni, cure 90% of HCV patients.
"That means patients can avoid the need for a liver transplant - an operation that runs $250,000 if an organ donor is found," Money Morning Defense & Tech Specialist Michael A. Robinson explained. "And that price doesn't include antirejection drugs and antibiotics people must take for the rest of their lives."
So the price of the drugs is expensive, but successful treatment can save patients' money and lives.
During its first quarter on the market, Sovaldi sales totaled $2.27 billion. That blew past even the most optimistic estimates and made it the largest HVC drug launch ever.
The previous record holder was Vertex Pharmaceuticals Inc.'s (Nasdaq: VRTX) hepatitis C treatment Incivek. Launched with great anticipation in May 2011, Incivek racked up $1.56 billion in sales during its first four quarters of sale.
Sales of Sovaldi totaled $1.29 billion in Q2 2015, beating analysts' estimates of $969 million. Sales of Harvoni, a combination of Sovaldi and another drug called ledipasvir, were $3.61 billion, above estimates of $3.5 billion. The pair's impressive drug sales were boosted by uptake in Spain, Italy, and Portugal.
Still, Gilead shares got roughed up as worries plaguing the entire healthcare industry pressured shares. The unease is that pharmacists, insurers, and patients will seek a cheaper alternative to Sovaldi. Amid that concern, GILD stock shed 11% in August alone.
But those concerns have been overblown, as Robinson explains. And he sees the Gilead stock price climbing much higher from here...
Why We're Bullish on the Gilead Stock Price Now (NYSE: GILD)