The King Digital stock price soared 14% today (Tuesday) after Activision Blizzard Inc. (Nasdaq: ATVI) announced an acquisition offer of $5.9 billion.
The Wall Street Journal reported that Activision will pay $18 per share, a 13.6% premium from Monday's closing price of $15.54.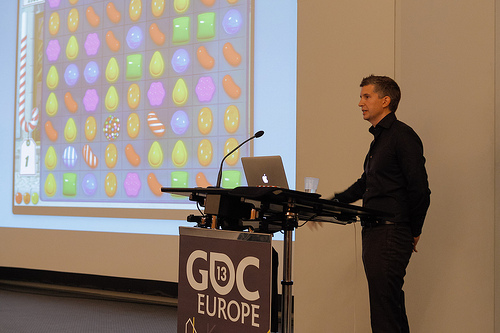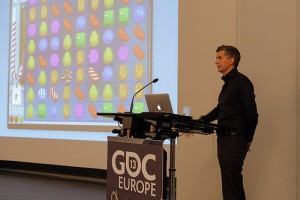 King Digital Entertainment Plc. (NYSE: KING) is best known as the maker of "Candy Crush" and its sequels to the popular series. "Candy Crush" is one of the top-grossing apps in Apple Inc.'s (Nasdaq: AAPL ) App Store, according to Market Watch.
Activision reported that the acquisition will provide it with a total of 550 monthly active users (MAUs). Research company Newzoo noted that the acquisition will provide an overlap of 24.5 million users who have played one of King's games and one of Activision's games in the past three months.
Activision is best known for its "Call of Duty" series, which has generated over $10 billion in sales worldwide since 2003.
With the King Digital acquisition, Activision now has a foothold in mobile gaming, an industry projected to reach $45 billion in revenue by 2018, according to mobile advisement company Digi-Capital.
The King Digital stock news certainly was favorable today. But ATVI stock owners want to know if the performance history of KING stock will be an indication of Activision's future success…
The King Digital Stock Performance History
King Digital stock first traded on March 26, 2014. King priced its initial public offering (IPO) at $22.50 per share, and the stock opened at $20.50 on its first day of trading. It fell even further throughout the day and closed at a $19 per share, a 15% dip from the IPO price.
King Digital stock also faced wild swings after its earning statements. As Money Morning highlighted after 2014 Q2 earnings were released, the stock plummeted from its opening price of $18.94 before earnings on Aug. 11 to $13.94 on Aug. 14.
Before the acquisition, the King Digital stock price was still volatile in 2015 with a 52-week low of $11.63 and a high of $18.00
You see, King Digital has been viewed as a one-trick pony…