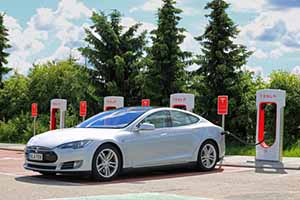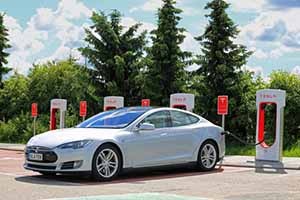 Tesla earnings for fiscal Q3 2015 were released after the bell this afternoon (Tuesday). The company reported an earnings per share (EPS) loss of $0.58 on $1.24 billion in revenue.
Those missed analyst estimates of a loss of $0.50 on revenue of $1.26 billion, according to Yahoo! Finance. Earnings were down drastically from the $0.02 per share it posted this quarter last year. However, revenue was up roughly 35% from last.
Despite the EPS loss, Tesla Motors Inc. (Nasdaq: TSLA) stock climbed more than 7% in after-hours trading.
Aside from EPS and revenue figures, investors also looked closely at total vehicle sales in the quarter. In Q3, Tesla delivered a record 11,603 vehicles.
That followed last week's announcement that the company had record sales in China for the quarter at 1,345 vehicles. That was up from Q2 China sales of 883 vehicles and Q1 sales of 797.
China sales accounted for 11% of Tesla's total sales in Q3, but the company expects that share to grow. Any updates on the company's progress in China is worth noting as CEO Elon Musk has said China will be key to the company's long-term future.
Another figure to watch was total production. The company also reported a quarterly record of 13,091 vehicles produced in Q3.
Tesla also delivered its first Model X SUV in Q3. In today's earnings report, the company announced that it will reach a production of between 1,600 and 1,800 total vehicles (both Model S and X) by Q1 2016.
Finally, the Tesla earnings report also provided an update on the Tesla Gigafactory. The massive battery factory is expected to begin production in 2017, and the company said it has accelerated investments in the factory.
With the Tesla earnings report in hand, investors are wondering if they should buy Tesla stock. According to Money Morning experts, Tesla stock is a buy for this types of investor...
Should I Buy TSLA After Tesla Earnings? (Nasdaq: TSLA)