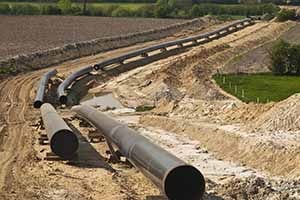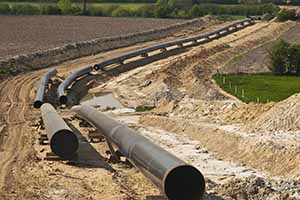 The fate of the Keystone XL pipeline got even cloudier yesterday (Monday) when TransCanada Corp. (NYSE: TRP), the company that wants to build it, asked the U.S. Department of State to suspend its permit application.
TransCanada needs a permit from the State Department because the Keystone pipeline crosses an international border. The company first applied for the permit in 2008.
The planned 1,179-mile pipeline would transport tar sands oil from Alberta, Canada to Nebraska, where it would connect with an existing pipeline. Ultimately, the Alberta oil would end up in U.S. Gulf Coast refineries.
In the United States, the Keystone oil pipeline has become a political battleground. Liberals have opposed it as damaging to the environment. Conservatives have supported it as a job-creating project that would contribute to the nation's energy independence.
Lately the liberals have been winning. A bill to approve the Keystone XL pipeline was defeated in the Senate in 2014. And after years of waffling on the issue, President Barack Obama has over the past year hinted that he would reject it following the completion of the State Department's review.
A negative recommendation from the State Department was expected as early as this week, according to The Wall Street Journal.
That may have prompted TransCanada to request the suspension. A long delay could postpone the decision until after the 2016 election – when a Keystone-friendly Republican might occupy the White House. A Democratic victory would spoil the strategy, as both Hillary Clinton and Bernie Sanders oppose the Keystone XL pipeline.
The State Department said it is considering TransCanada's request but does not have to honor it.
But let's step back a minute. For all the fiery rhetoric in Washington, does the fate of the Keystone pipeline – one way or the other – make that much of a difference?
Most of what really matters in the Keystone debate rarely gets discussed. Here's what you need to know…