The Activision stock price was down 3.93% in pre-market trading today (Tuesday) after Activision announced 2015 Q3 earnings and a huge deal with King Digital Entertainment Plc. (NYSE: KING) on Monday.
Activision Blizzard Inc. (Nasdaq: ATVI) reported quarterly profits of $0.21 per share and generated $1.04 billion in revenue. This beat Wall Street's expectations of $0.15 per share and $951.7 million in revenue.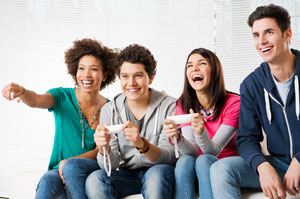 In the short term, ATVI stock is attractive to investors because of the upcoming release of a billion-dollar generator – Activision's "Call of Duty: Black Ops 3" will be released on Nov. 6.
In a press release from November 2014, Activision Blizzard Chief Executive Officer Bobby Kotick stated that the "Call of Duty" franchise has exceeded $10 billion in sales worldwide since 2003.
Also, Activision made a huge announcement yesterday (Monday) that it has entered an agreement to purchase King Digital for $5.9 billion. King is the maker of "Candy Crush" and other mobile games. King reported 474 million monthly active users (MAUs) in Q3 2015, according to technology news site TechCrunch.
Our Defense & Tech Specialist Michael A. Robinson noted how Activision has produced a series of winning titles during the last two years and how Activision takes advantage of the upgrade cycle for gaming consoles.
The Activision stock price history has been very favorable to ATVI investors over the last five years. Since its closing price of $11.45 on Nov. 3, 2010, ATVI stock has more than tripled to its opening price of $34.57 today (Tuesday).
Seventeen analysts currently rate ATVI stock as a buy, two rate it overweight, and three recommend it as a hold.
With such explosive growth, ATVI investors are worried that the company may be a one-trick pony. Here's one reason why it's not…
The Activision Stock Price Will Soar from New Division
The price of ATVI stock can continue to rise because of Activision's recently developed eSports division.
ESports is a broad term used to describe video game competitions. These competitions can be held in front of a live audience and broadcasted over the Internet.
The Motley Fool reported that research company Newzoo expects the eSports industry to more than double from $194 million in revenue from 2014 to $465 million by 2017.
ESports can earn Activision money through advertising, but it also has a way to increase game sales…